10-Minute Chicken Stock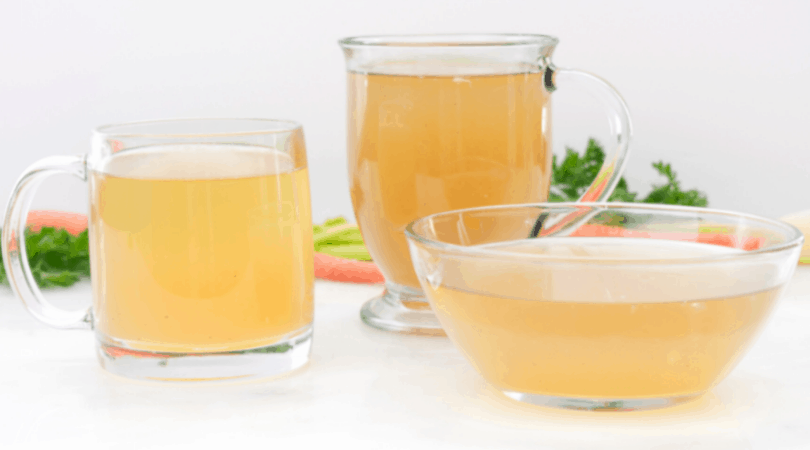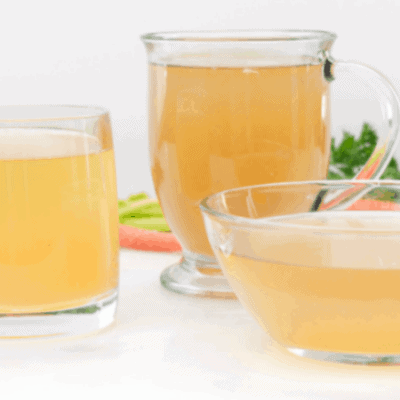 10-Minute Chicken Stock
While making stock does take some time to cook, it only takes 10 minutes to get it started. By making it yourself you'll save money and have a far better product than what you can buy in the store.
Ingredients
1-2

chicken frames

1

large

onion

4

carrots

4

ribs

celery, with leaves

1

bunch

parsley stems

2

cloves

garlic

2

bay leaves

12

peppercorns

6

quarts

water
Other Optional Ingredients:
Chicken wings and neck

3

parsnips

Vegetable scraps

Leftover gravy

Fresh or dried thyme, marjoram, savory, rosemary or dill
Instructions
Wash and quarter vegetables, leaving peel on.

Place all items in a large pot and bring to a boil.

Reduce heat to a simmer and skim off any foam that develops on top.

Cover pot, leaving the lid cracked to allow some steam to escape.

Remove large solids and discard. Strain the liquid to remove smaller pieces.

Allow stock to cool and refrigerate. Once chilled, remove fat from the surface.

Use within 4-5 days or freeze for up to 3 months.
Notes
Smart Shopping Tips
Usually, whole chickens offer the best price per pound. Skip the packs of pre-cut chicken and use the frame to make your own stock. It saves you money twice—once when buying chicken and again in place of ready made stock.
Plan your meals for the week so that you can also use vegetable scraps, like carrot tops, onion peels and stems from parsley, turning food that's usually wasted into something wonderful.
Cooking & Serving Tips:
Because the stock includes the bones when cooking, it will be very rich and solidify when chilled. This is from collagen, a type of protein, and is perfectly normal. It will liquefy when reheated. 
Stock and broth are often used in the same kinds of dishes. The difference is that stock includes both meat and bones when cooking. Bone broth is a new term that has recently become very popular, but is essentially the same as stock.