Apple Carrot Soup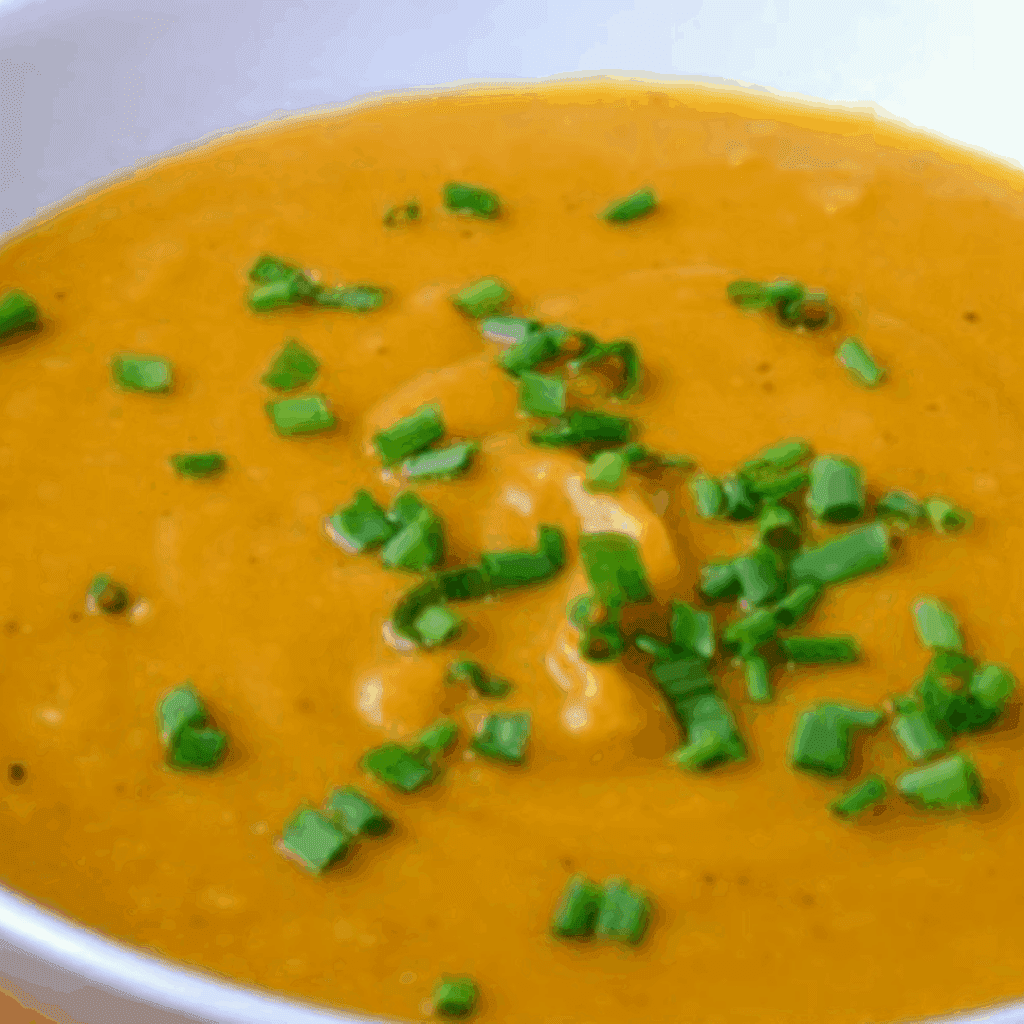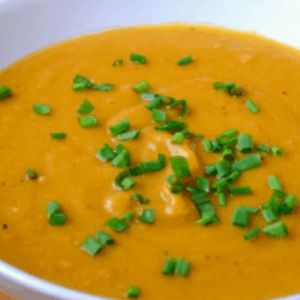 Apple Carrot Soup
Carrots and apples are a winning pair in this simple, comforting soup packed with nutrition!
Ingredients
2

tablespoons

butter

1

large

onion

3

medium

Golden Delicious apples

2

pounds

carrots

1

tablespoon

sugar

1

teaspoon

salt

1

teaspoon

peeled and grated fresh ginger

Fresh snipped chives for garnish
Instructions
In 5-quart Dutch oven, melt margarine or butter over medium heat. Add onion and cook 12 minutes or until tender and golden, stirring occasionally.

Wash apples and carrots. Peel apples, cut each in half and remove core. Chop apples and carrots into 1-inch chunks.

Add apples, carrots, broth, sugar, salt, ginger and 2 cups water to onions in Dutch oven. Heat to boiling over high heat. Reduce heat to low; cover and simmer 20 minutes or until carrots are very tender.

Remove Dutch oven from heat. Puree mixture in batches in food processer, blender or immersion blender until very smooth. Garnish with fresh chives.
Notes
Smart Shopping Tips
Whenever cooking with apples, choose firm, tart varieties such as Granny Smith, Honey Crisp, Jonagold, Fuji or Rome Beauty.
It is cheaper to buy apples in bags, but only if they will be eaten within a week or two.
Choose firm carrots free of cracks and discolorations.
Cooking & Serving Tips:
Store leftover soup, covered, in the refrigerator for up to three days.
For longer leftover storage, put the soup into smaller storage containers and freeze. You can take it out and reheat frozen soup when you don't have time to cook.
Any ginger left over can be used in stir-fry recipes.
Low sodium chicken broth may be used if you don't need a vegetarian soup.