Apple Oatmeal Muffins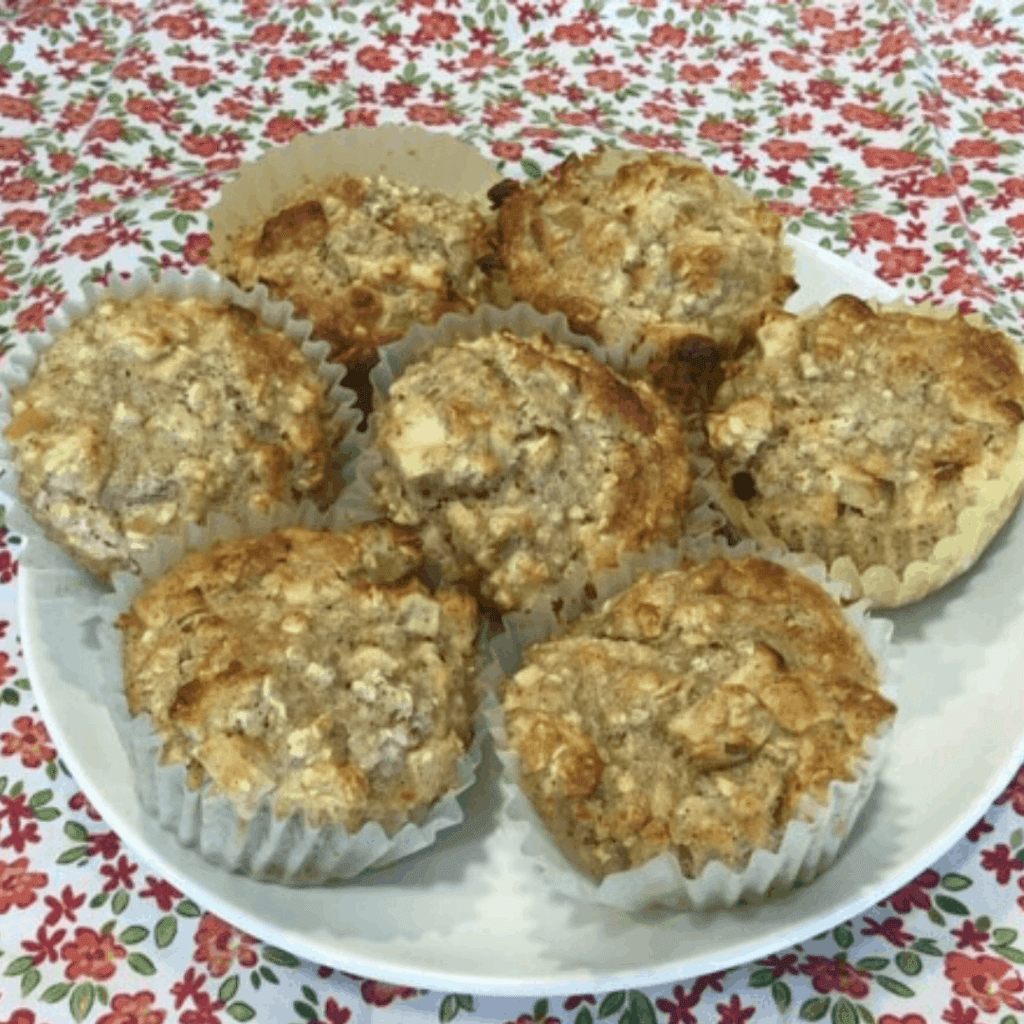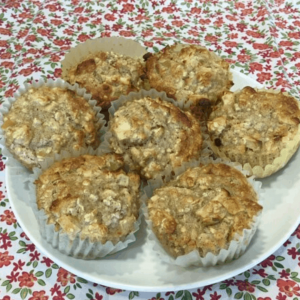 Apple Oatmeal Muffins
Sweet, hearty, and loaded with heart friendly oats, this is a delicious and healthy option for breakfast. Pair them with your favorite fruit and you have a true breakfast of champions!
Ingredients
1

small

tart apple

(such as Granny Smith)

1/2

cup

non-fat milk

1/3

cup

applesauce

1/2

cup

all-purpose flour

1/2

cup

uncooked oats

1/4

cup

sugar

1-1/2

teaspoons

baking powder

1/2

teaspoon

cinnamon

Cooking oil spray
Instructions
Preheat oven to 400 degrees.

Wash, core and chop apple.

Place 6 cupcake holders in a muffin baking tin. Spray with cooking spray.

In a mixing bowl, add milk and applesauce. Stir until blended.

In a separate bowl, mix oats, sugar, baking powder and cinnamon. Add milk mixture and stir just until moistened. Do not over-mix.

Gently stir in chopped apples.

Spoon batter into prepared cupcake holders.

Bake for 15-20 minutes, or until an inserted toothpick comes out clean.

Cool in pan 5 minutes before serving.
Notes
Smart Shopping Tips
Apple season is typically autumn through spring because they grow best in temperate climates, although most varieties are available year-round.
Store apples at room temperature or in the refrigerator. Place apples in a plastic bag away from other produce because apples will speed their ripening. Use apples within 3 weeks.
Regular or quick-cooking oats can be used in recipes. Quick-cooking oats are chopped and will have a finer looking texture. Avoid instant oats in baking.
Compare the labels of applesauce and choose one with less or no added sugar.
Cooking & Serving Tips:
For best results, use Granny Smith or Golden Delicious apples for baking. These hold their shape best.
Baking will soften the apple skin. 
Apples that have been cooked and pureed can be frozen for longer storage.
Mix in raisins, chopped nuts and/or dried cranberries for additional flavor and crunch.