Baked Chicken Nuggets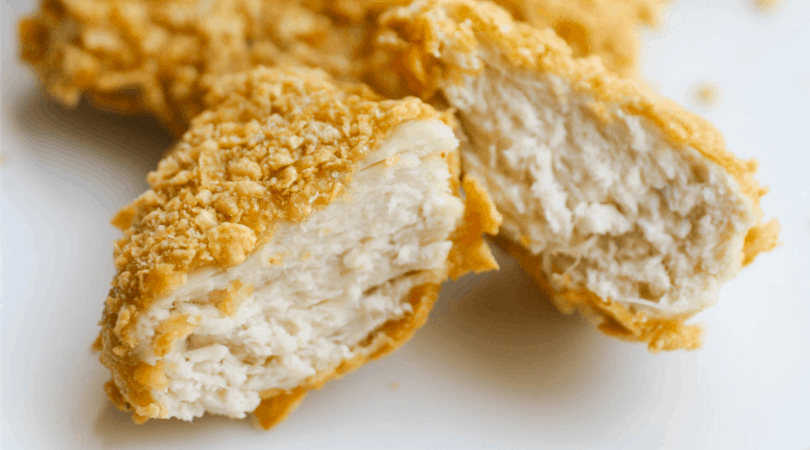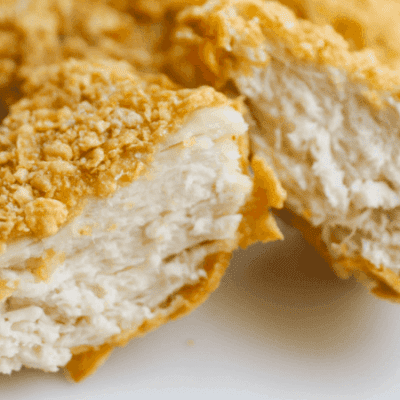 Baked Chicken Nuggets
Kids love eating chicken nuggets, and they'll love making them too! This is a great recipe for kids to help out with, plus the nuggets are baked instead of fried for a much healthier dinner.
Ingredients
1 1/2

pounds

boneless, skinless chicken

1/2

cup

low-fat milk

1/2

cup

all-purpose four

2

cups

cornflakes cereal

1/2

teaspoon

Italian herb seasoning

1/4

teaspoon

garlic powder

1/4

teaspoon

onion powder

1

teaspoon

paprika
Instructions
Prep a baking sheet by lightly coating with oil. Preheat oven to 400 degrees.

Cut chicken into bite-size pieces.

Place cornflakes into a sealable plastic bag and crush with a rolling pin. Add Italian seasoning, garlic powder, onion powder and paprika to bag and shake to combine.


Place milk in a small, shallow bowl. Place corn starch or flour in another shallow bowl. A few pieces at a time, place chicken into cornstarch or flour to lightly coat, dip it in milk, then add it to bag with crumb mixture. Shake bag to coat chicken, then place breaded chicken on prepared baking sheet. Repeat until all chicken is breaded.

Lightly spray breaded chicken with cooking oil, then bake in the oven until cooked through, about 12-14 minutes. Turn halfway through cooking time. Nuggets are done when they reach an internal temperature of 165 degrees.
Notes
Smart Shopping Tips
Always check the "freeze or use by" dates on chicken and meat packages. It's best to cook raw chicken and meat within one or two days of purchase.
Put chicken and meat in your shopping cart last to keep it cold. Place in a separate bag away from fresh produce and ready to eat food.
Avoid packages that are leaking.
Cooking & Serving Tips:
Make your own convenient, frozen chicken nuggets! After breading, arrange chicken nuggets on a tray and freeze, then store in freezer-safe plastic bags for up to 3 months. Add about 3-5 minutes to baking times to fully cook frozen nuggets.
Try making your own honey-mustard dipping sauce. Mix 1/2 cup reduced fat mayonnaise, 3 tablespoons mustard, 2 tablespoons honey and 2 teaspoons lemon juice.