Blueberry Muffins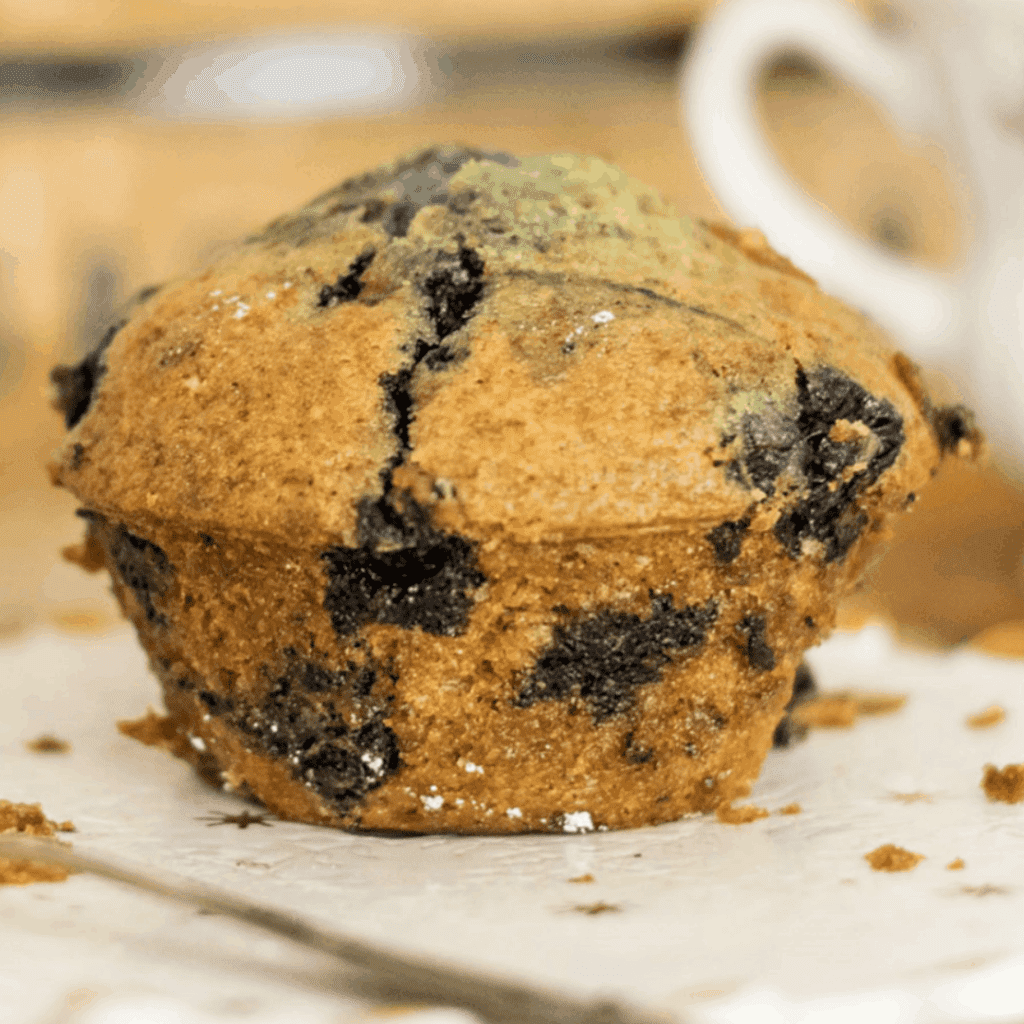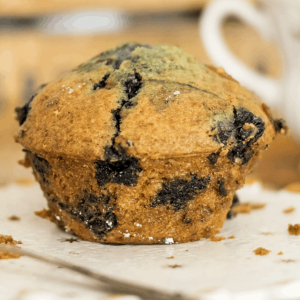 Blueberry Muffins
Sweet, juicy blueberries are one of the most popular berries for making muffins, pies and cheesecakes. In addition to being very low in calories, they offer healthy nutrients like soluble dietary fiber, minerals, vitamins and antioxidants that contribute greatly toward wellness.
Ingredients
1/2

cup

canola oil

3/4

cup

sugar

2

eggs

1/2

cup

low fat milk

2

cups

all purpose flour

2

teaspoons

baking powder

1/2

teaspoon

salt

2

cups

blueberries

(fresh or frozen)

Cooking oil spray
Instructions
Preheat the oven to 375 degrees.

Grease muffins pans with cooking oil spray.

In a large mixing bowl, stir the oil and sugar until creamy. Add eggs, milk, applesauce and vanilla. Mix until blended.

In a separate medium mixing bowl, stir together the flour, baking powder and salt.

Add the dry mix to the wet ingredients in a large bowl. Stir together just until moistened.

Gently stir the blueberries into the batter. Do not over mix.

Fill each muffin cup 2/3 full with batter.

Bake for 25-30 minutes until tops are browned.
Notes
Smart Shopping Tips:
Because fresh blueberries can be expensive and short in season, frozen blueberries can be easily replaced in most baking recipes.
Cooking & Serving Tips:
Serve muffins immediately or store in airtight container for 2-3 days.
When using frozen blueberries, rinse in cold water several times and dry with layers of paper towels before adding to the recipe in order to avoid berry juice bleeding into the batter.
Applesauce keeps the muffins tender and moist, allowing the reduction of overall fat and sugar in the recipe.
Consider adding a variety of ingredients to the batter including a mashed ripe banana, 1 cup of dried, chopped cherries or cranberries, a dash of lemon extract, a generous pinch of nutmeg, a teaspoon of lemon zest, or 2 tablespoons finely chopped walnuts.