Broccoli Potato Soup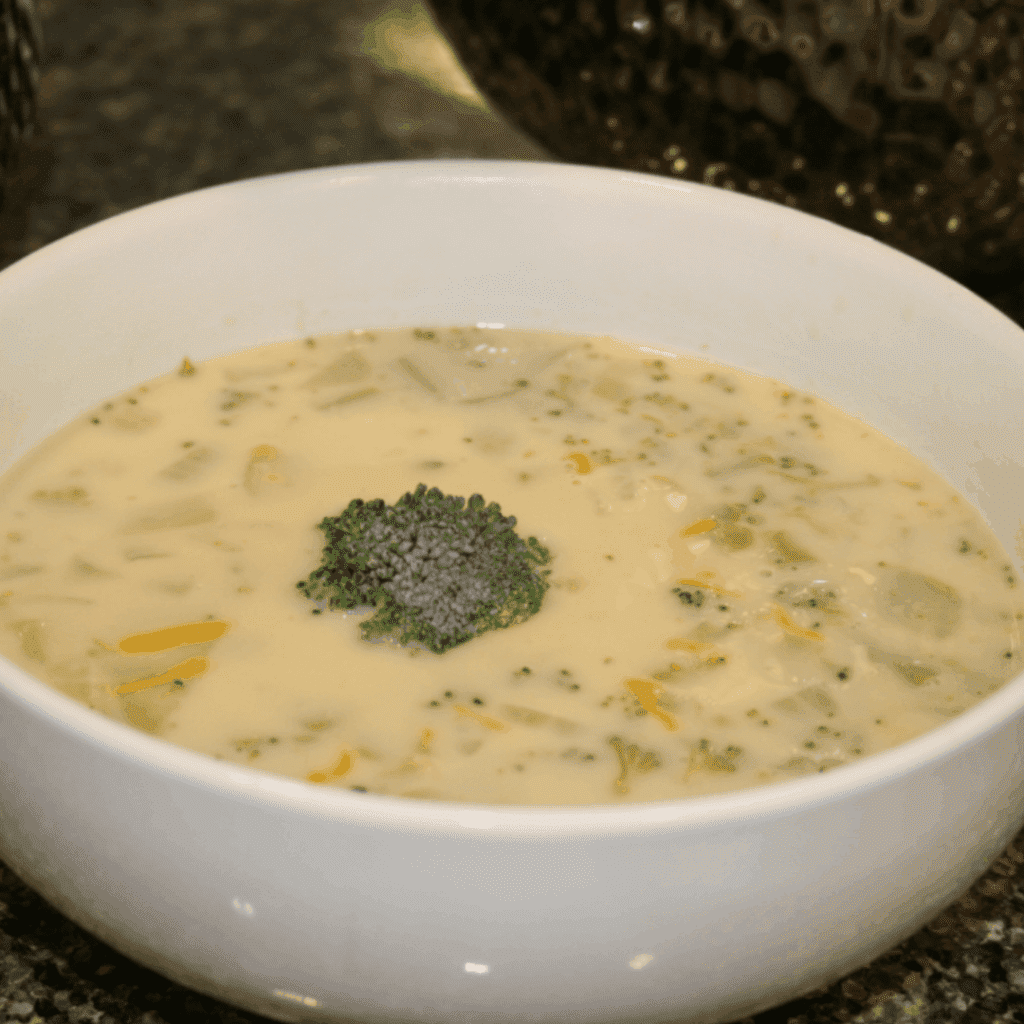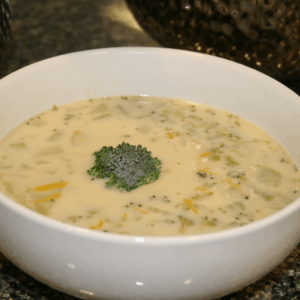 Broccoli Potato Soup
Here is a great way to use leftover mashed potatoes. Creamy and satisfying, top with your favorite cheese for the crowning touch!
Ingredients
4

cups

chopped broccoli

1

small

onion

4

cups

low-sodium chicken or vegetable broth

1

cup

evaporated skim milk

1

cup

mashed potatoes

Salt and pepper to taste

1/4

cup

shredded cheddar cheese
Instructions
Combine broccoli, onion and broth in a large saucepan. Bring to a boil.

Reduce heat. Cover and simmer about 10 minutes or until vegetables are tender.

Add milk to soup. Slowly stir in potatoes.

Cook, stirring constantly, until bubbly and thickened.

Season with salt and pepper; stir in a little more milk or water if soup starts to become too thick.

Ladle into serving bowls.

Sprinkle about 1 tablespoon cheese over each serving.
Notes
Smart Shopping Tips
Bags of pre-chopped fresh vegetables can cost more per ounce than buying the vegetable whole.
Fresh or frozen broccoli can be used. Thaw frozen broccoli before using in this recipe.
Cooking & Serving Tips:
Use instant mashed potatoes prepared with water if you don't have any leftover potatoes.
Canned evaporated skim milk is a great staple to keep on hand. It adds creaminess to recipes without the fat.
If soup becomes too thick, add a little more milk or water.
Serve with crusty whole-wheat French bread.
Any kind of cheese can be used. Try a stronger flavored cheese like extra sharp cheddar, as a little goes a long way.