Cabbage Stir-Fry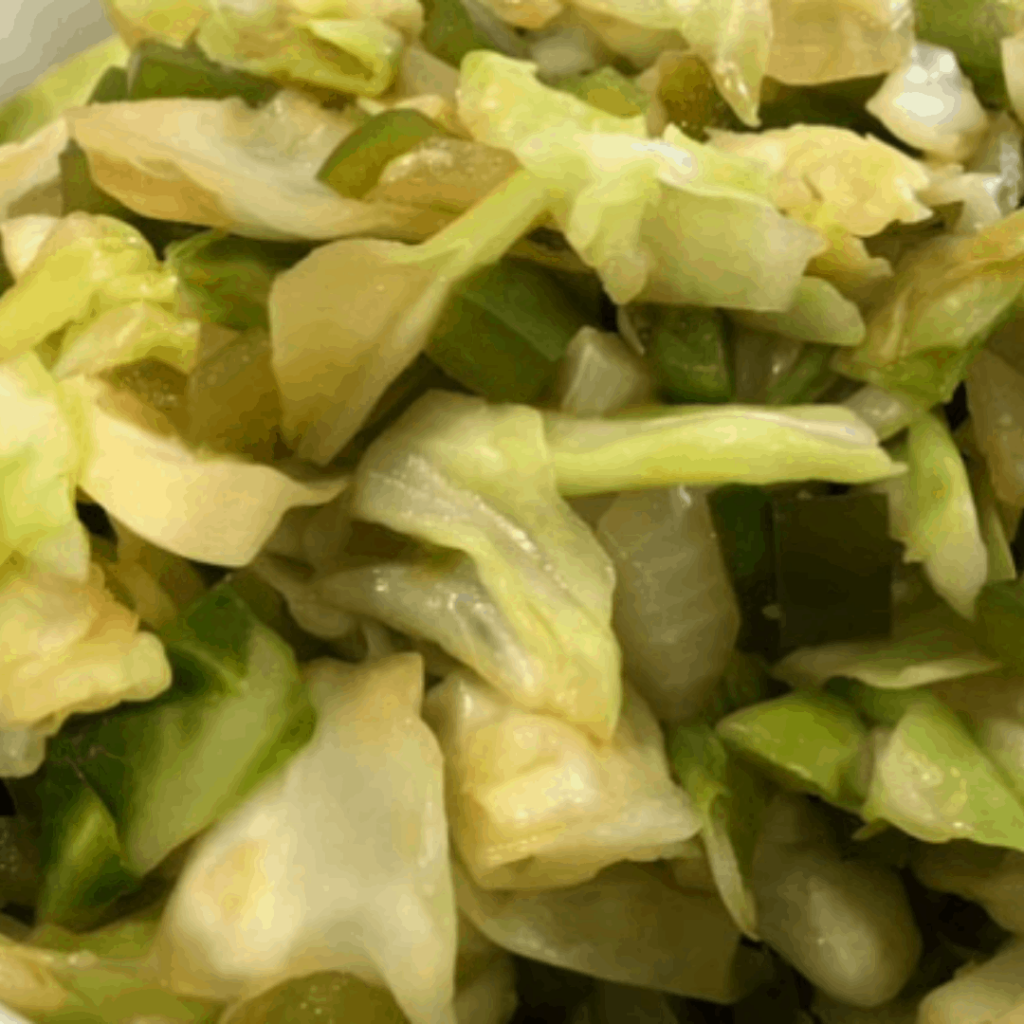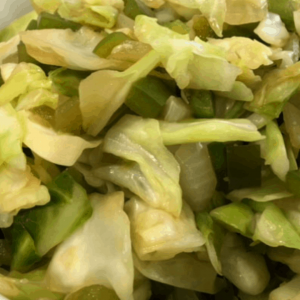 Cabbage Stir-Fry
This one-skillet vegetable stir-fry is a great option for a busy night when dinner needs to be on the table quickly. While cabbage is the featured ingredient, use whatever vegetables you happen to have on hand.
Ingredients
1

tablespoon

canola oil

2

green bell peppers

1

small

head cabbage

2

cloves

garlic

2

tablespoons

low-sodium soy sauce
Instructions
Wash green peppers and cabbage. Chop peppers and onion. Remove core from cabbage and coarsely chop. Peel garlic and chop finely.

Heat oil in a large skillet on medium-high heat.

Add onions, peppers, cabbage and garlic to skillet and cook until vegetables are tender-crisp. Add soy sauce and stir until vegetables are coated.

For softer vegetables, finish by steaming them: add a 1/4 cup of water or stock to the pan, reduce heat to low and cover with a lid for 7-10 minutes.
Notes
Smart Shopping Tips
Choose tight, heavy heads of cabbage free of insects and decay. Avoid heads that have discolored leaves or a split core.
Cabbage shouldn't be washed before storage. It can be stored loosely covered in the refrigerator for up to two weeks. Once it has been cut, use it within a few days.
Cooking & Serving Tips:
Techniques commonly used for cooking cabbage are boiling, braising, sautéing, steaming and  stir-frying. Over-cooking cabbage may result in unpleasant odors.
Make memorable meals with even the simplest foods by getting the flavors and textures right. Cabbage works well with these foods: apples, apple cider, bacon, butter, caraway seeds, carrots, cream, garlic, ginger, juniper berries, mayonnaise, dry mustard, onions, pepper, pork, potatoes, kosher salt, rice and vinegar.