Carrot Cookies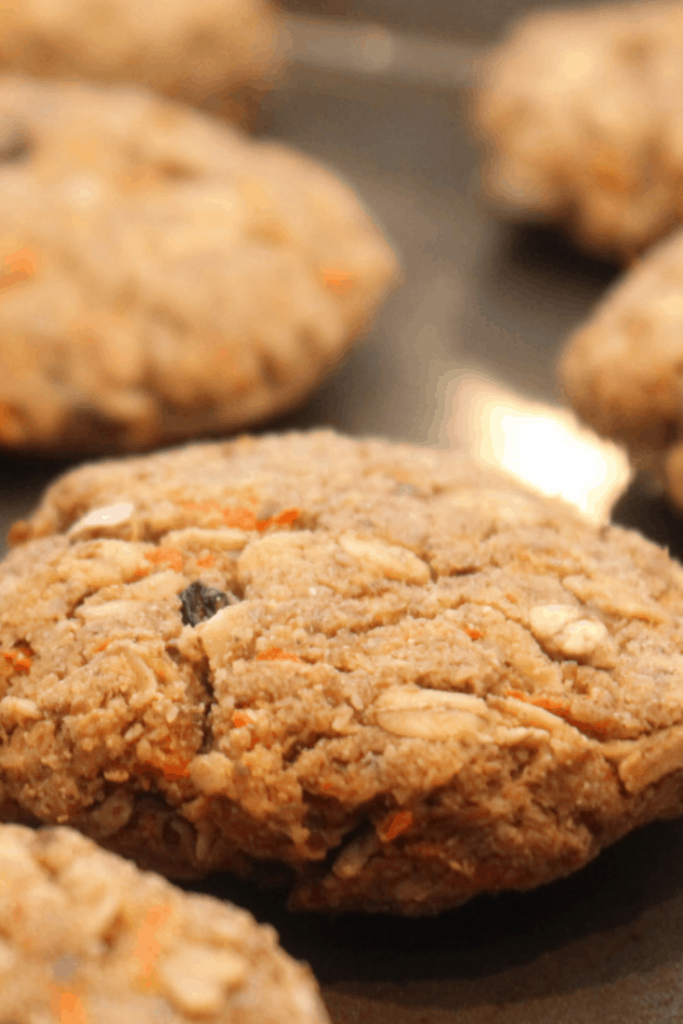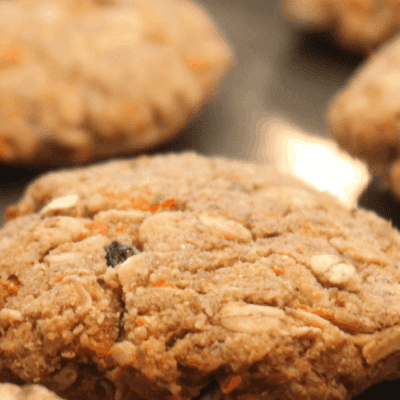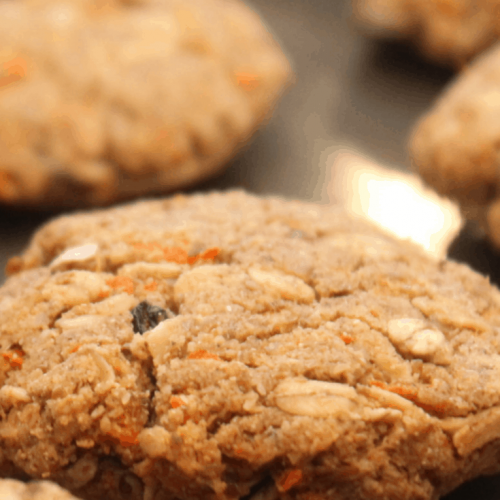 Carrot Cookies
The second most popular vegetable after potatoes, carrots are naturally healthy, sweet and delicious. Available nearly anywhere in the world, carrots are an extremely versatile food that can be juiced, cooked, or eaten raw, and found in a variety of dishes from soups, to salads, and even cookies! 
Ingredients
2

large

carrots

2

egg whites

1/2

cup

butter

(softened)

1

cup

honey

2

cups

all-purpose flour

2

teaspoons

baking powder

1/4

teaspoon

baking soda

1/4

teaspoon

salt

1

teaspoon

ground cinnamon

2

cups

quick-cooking oats

1

cup

raisins
Instructions
Preheat oven to 350 degrees.

Scrub carrots thoroughly. Grate carrots.

In a large bowl, mix together butter and honey until creamy.

Stir in carrots and egg whites.

In a separate bowl stir together flour, baking powder, baking soda, salt, cinnamon, oats and raisins. Gradually stir flour and  oatmeal mixture into creamed mixture just until all flour is mixed. Do not over mix.

Drop mixture by teaspoons onto a greased baking sheet and space well apart. Flatten slightly, and bake at 350 degrees for 10 minutes or until lightly browned.
Notes
Smart Shopping Tips
Carrots are grown all over the world and are readily available in all seasons, making them inexpensive year round.
Carrots come in a variety of colors including yellow, red, purple and black.
Select carrots that are 8 inches long and relatively uniform in shape and size, with a smooth and firm surface without cracks. Make sure leaves (if present) are moist and bright green.  Remove greens before storing.
Cooking & Serving Tips:
For this recipe, you can use fresh, cooked or canned carrots. Cooking carrots brings out their natural sweetness.
You could use apple pie spice or pumpkin pie spice in this recipe in place of the cinnamon.
For maximum nutrition, don't peel carrots. Just scrub and rinse well.