Carrots with Dried Cherries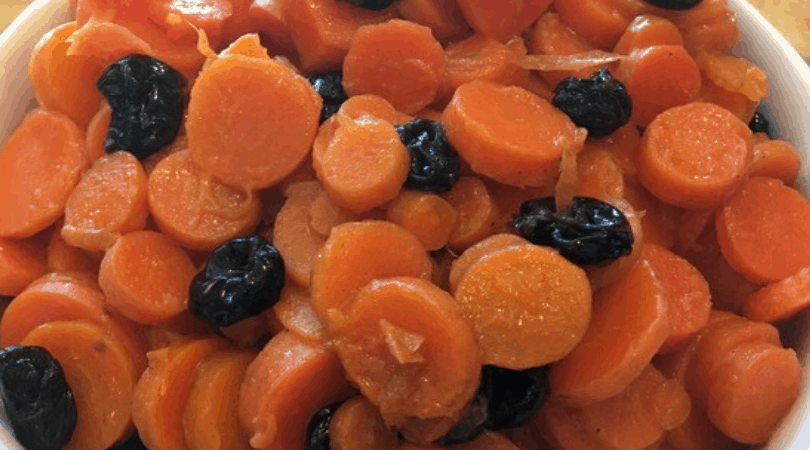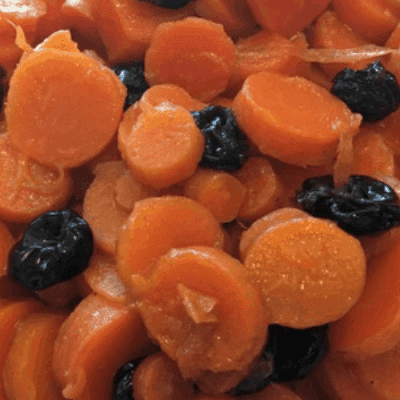 Carrots with Dried Cherries
The tart yet sweet addition of cherries transforms simple carrots into a tasty, colorful treat!
Ingredients
5

medium

carrots

2

tablespoons

butter

1 1/2

tablespoons

honey

1/4

cup

dried cherries
Instructions
Scrub carrots well and pat dry. Slice.

In a medium saucepan, bring about 1 inch of water to a boil. Add sliced carrots and cook about 7-10 minutes, depending upon desired degree of tenderness. Drain and set aside, keeping warm.

Using the same pot, melt the butter over medium heat. Add honey and stir until dissolved. Add the cherries and simmer over low heat for one minute. Remove from heat and stir in carrots until warmed and well coated with sauce.
Notes
Smart Shopping Tips
Purchase carrots that are very firm and without cracks. If green tops are attached, remove them if you will won't prepare the carrots right away.  The greens will continue to draw moisture from the root.
Refrigerate carrots in a plastic bag and they will keep for about a month.

 
Cooking & Serving Tips:
Carrots can also be cooked in the microwave oven or steamed. Adding a small amount of fat before serving helps the body to absorb the vitamin A.
Roasting carrots brings out their natural sugars. Toss 1-inch chunks with a little canola oil, salt and pepper and roast in a 425 degree oven for about 30 minutes, stirring halfway through.
Carrot greens can be sautéed like spinach or any other greens. They can also be used instead of basil to make pesto.
Add a little fresh or dried dill.