Cheese Stuffed Potatoes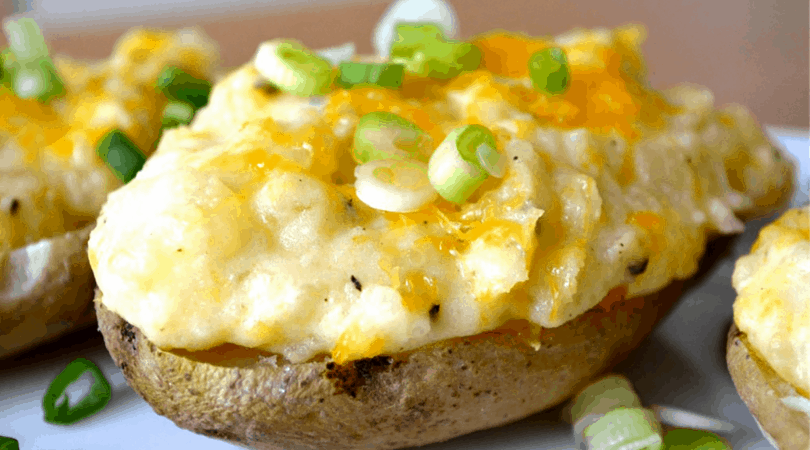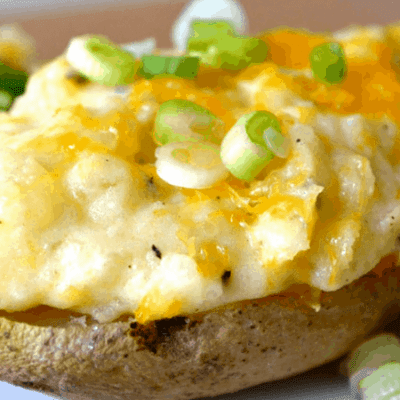 Cheese Stuffed Potoatoes
What's better than cheesy potatoes? Cheesy potatoes that are low in fat and calories! Full of essential vitamins and minerals, this is a hearty and healthy recipe that will keep you full for hours.
Ingredients
4

large

potatoes

1

cup

low-fat cottage cheese

2

tablespoons

milk

2

green onions

1/4

teaspoon

paprika
Instructions
Preheat oven to 400 degrees.

Wash, trim and chop green onions. Scrub potatoes.

Pierce potato skins with a fork several times. Place the potatoes in the oven and bake for about 45 minutes or until tender.


Slice each potato in half lengthwise.

Scoop out the inside of each potato. Leave about 1/4-1/2 inch of potato next to the skin. Save the inside part of each potato in a small bowl.

Combine the cheese, milk and onion in another small bowl and add the insides of the potatoes. Mix with a fork until light and fluffy.

Add mixture to each potato half, distributing evenly.

Return to the oven for 5 minutes to heat.
Notes
Smart Shopping Tips
Look for clean, smooth and firm-textured potatoes.
Avoid potatoes that have cuts, bruises or a green color.
Purchasing potatoes in bags is usually cheaper than buying them individually, but only if your family will eat them in a couple of weeks.
Cooking & Serving Tips:
Store potatoes in a cool, dry and dark location to prevent sprouting.
Do not wash potatoes before storing as it can cause early spoilage.
Mix in other favorite veggies, such as chopped broccoli and chives.
Add 2 tablespoons fat-free, plain Greek yogurt to potato as a substitute for sour cream.
Add a variety of spices including garlic, oregano and parsley for enhanced flavor.