Country Style Potato Salad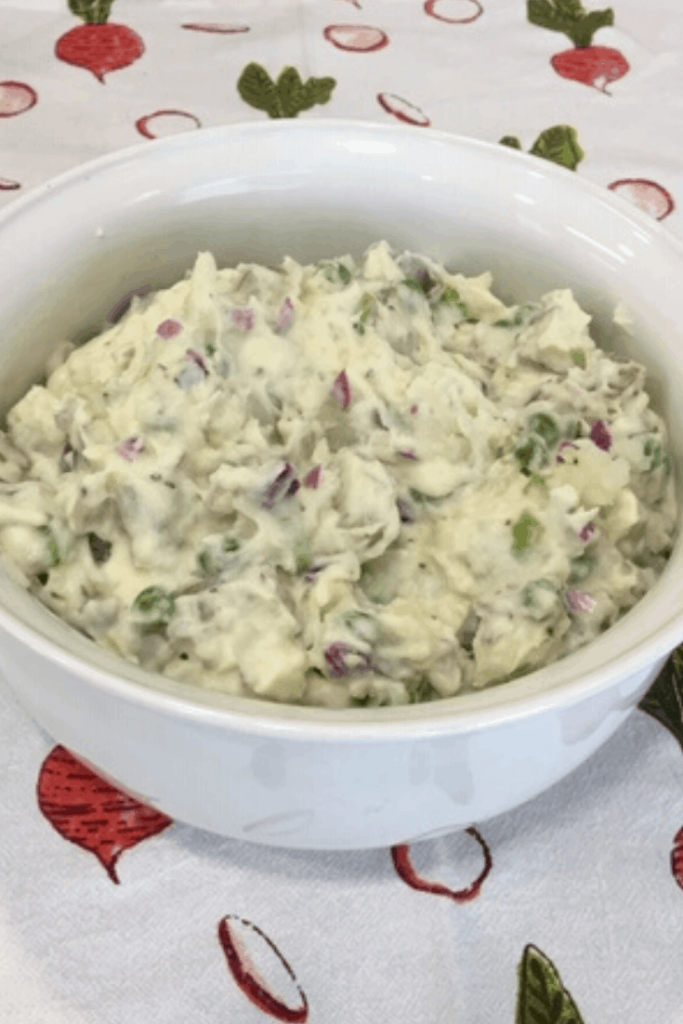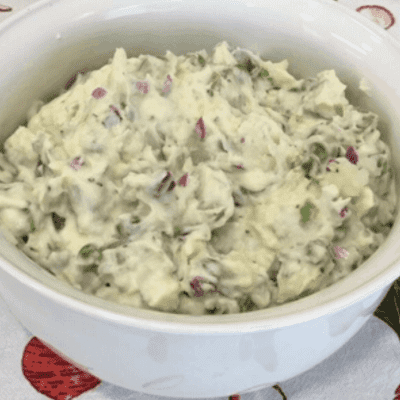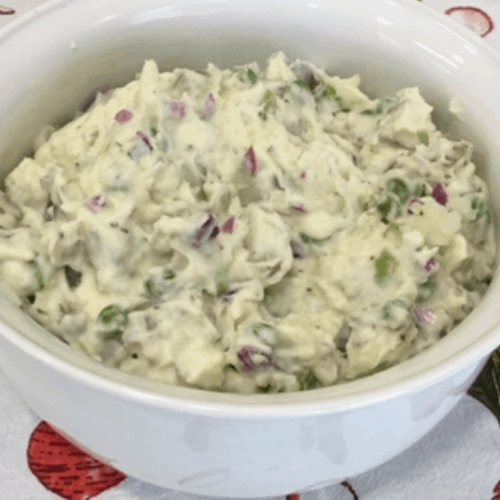 Country Style Potato Salad
This colorful potato salad adds an extra serving of vegetables giving it a healthy crunch. The creamy dressing is low-fat yet satisfying!
Ingredients
3

medium

baking potatoes

2

ribs

celery

1/2

red onion

1

cup

frozen peas, thawed

1

tablespoon

prepared mustard

1/2

cup

low-fat mayonnaise

1/2

cup

nonfat plain yogurt

Salt and pepper to taste
Instructions
Wash potatoes, leave skin on and cut into bite size chunks.

Place in pan and cover with water. Bring to a boil, lower heat and simmer uncovered until potatoes are tender, about 20 minutes.

Drain in colander and sprinkle lightly with cold water.

While potatoes cook, wash celery and onion. Chop celery and mince onion.

Combine onion and celery with the remainder of the ingredients in a large mixing bowl. Drain potatoes well and add to the bowl.

Mix well and refrigerate until ready to use.

Garnish with lettuce and sliced tomatoes.
Notes
Smart Shopping Tips
Select potatoes which are free of sprouts and greenish color. They should be firm and not look shriveled.
If possible, buy potatoes in bulk instead of bags to make the best selection.
Potatoes should be washed just before use and stored in a cool, dark place.
Cooking & Serving Tips:
Potatoes can be cut up ahead of time. To avoid browning, place pieces in a bowl of cold water.
Red, yellow or any type of potatoes may be used.
Add 1/4 cup of walnuts or pecans to increase protein.
Prepare extra baked potatoes for dinner and use the extras to make salad for lunch.
A few tablespoons of bacon bits add a smoky flavor.