Cucumber Caprese Boats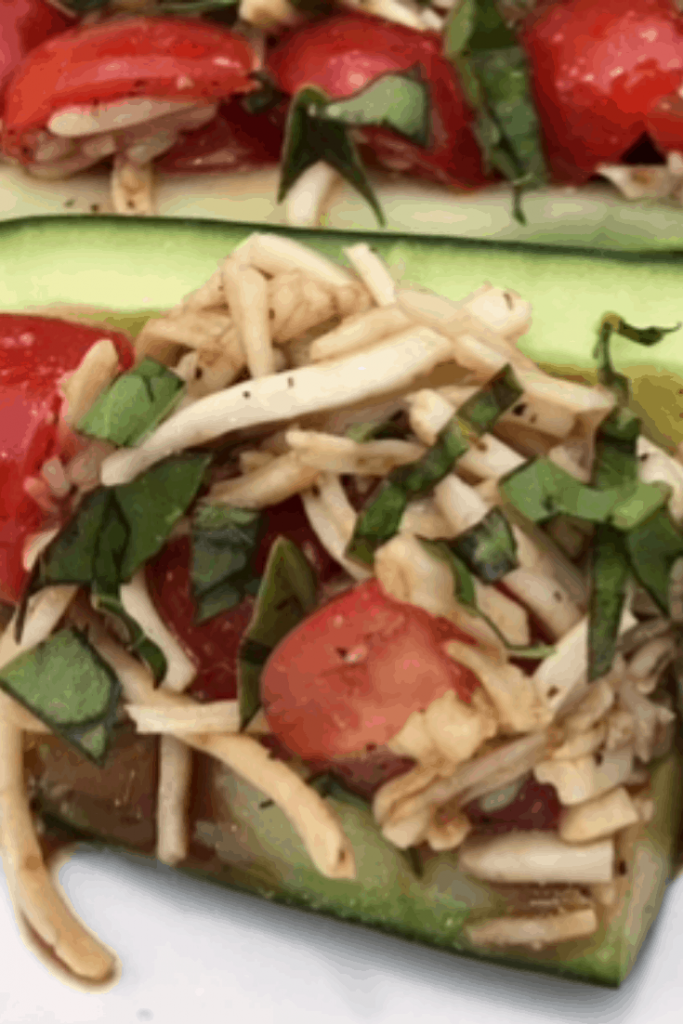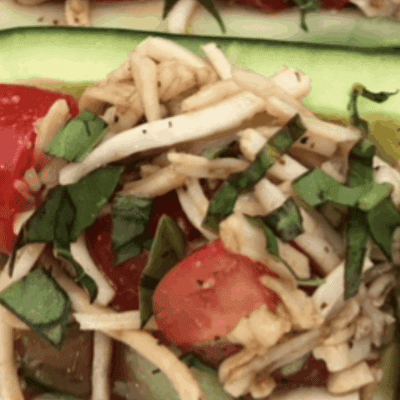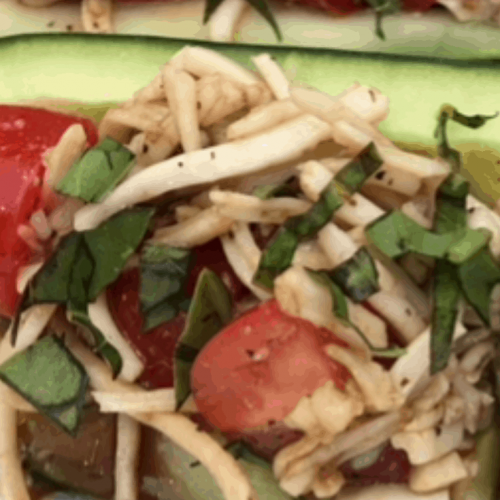 Cucumber Caprese Boats
The term "Caprese" originated on the island of Capri, describing a salad with the colors of the Italian flag. Cucumber "boats" add a fun twist to this classic Italian salad. Kids will love preparing and munching on this fresh and healthy snack!
Ingredients
2

small

cucumbers

1

cup

grape or cherry tomatoes

4

ounces

mozzarella cheese

2

tablespoons

olive oil

2

tablespoons

balsamic vinegar

1/2

teaspoon

salt

1/2

teaspoon

pepper

8-10

leaves

fresh basil

(or 1 tablespoon dry)
Instructions
Wash cucumbers and cut in half lengthwise.

Using a small spoon, scrape out the seeds in the middle of each cucumber half, leaving a 1/4-1/2 inch shell. Cut a small slice off of the bottom of each half so that it lays flat.

Cut tomatoes into quarters. Dice mozzarella into small cubes or shred.

In a medium bowl, mix together tomatoes, cheese, oil, vinegar, salt, pepper and dried basil (if using).

Spoon mixture into each of the cucumber boats. If using fresh basil, cut into fine ribbons and sprinkle on top.
Notes
Smart Shopping Tips
Smaller cucumbers are crisper and have smaller seeds.
Choose cucumbers which are firm and have a bright green color without blemishes.
Growing your own basil and other herbs is a great way to save money and have a constant supply of fresh herbs to season your dishes.
Basil grows well in the hot Texas summers and can be planted outside in the ground or grown in pots inside near a sunny window. However, they will not survive a frost.
Cooking & Serving Tips:
Chop cucumbers and mix all ingredients together to create a tasty salad. Serve alongside your favorite toasted crackers or bread.
Toss in other seasonings such as oregano and garlic for additional flavor.