Grilled Vegetables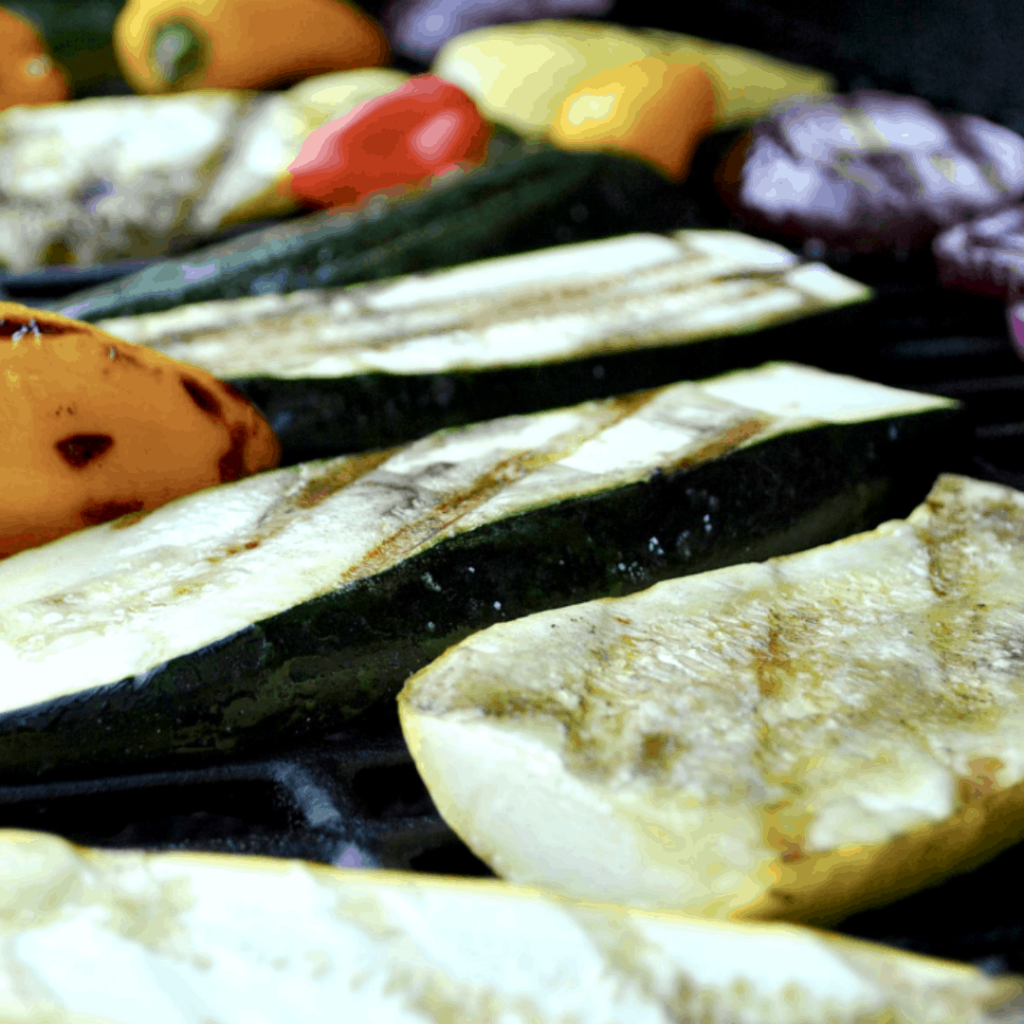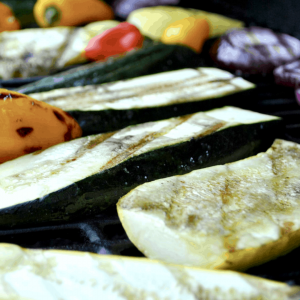 Grilled Vegetables
Grilling out tonight? Try grilling vegetables coated in oil and garlic on the grill for a delicious side dish. If you don't have a grill or prefer to cook indoors, you can make these vegetables in the oven. Any combination of veggies can be used.

Ingredients
3

tablespoons

canola oil

2

cloves

garlic

2

bell

peppers

(any color)

2

zucchini

2

yellow squash

1

large

red onion

Salt and pepper to taste
Instructions
Wash all vegetables and pat dry.

Peel garlic and finely chop. Combine in a large bowl with oil.

Slice peppers into large pieces. Slice zucchini, yellow squash and red onion into 1/2-inch thick slices.

Place vegetables in bowl with oil and garlic and toss to coat. Season with salt and pepper.

Place vegetables on a broiler pan or grill. Cook about 10 minutes, turning a few times until vegetables are tender. If cooking in the oven, roast at 450 degrees for about 20 minutes, turning over after 10 minutes.
Notes
Smart Shopping Tips
Choose summer squash that is firm and not shriveled. The skin is delicate and may have some minor nicks and cuts, but avoid those with large cuts or damage.
Vegetables in season are usually inexpensive. Any combination of seasonal vegetables can be used in this recipe. Remember that dense vegetables will take longer to cook than more tender varieties.
Cooking & Serving Tips:
Vegetables can be seasoned with garlic powder instead of using fresh.
If you have some Italian dressing on hand, marinate cut vegetables in about 1/3 cup of dressing for an hour before grilling. Drain off marinade and save what you don't use. Use the remaining dressing to baste the veggies a few times during grilling.
Chunks of veggies can also be place on skewers for veggie kabobs.
Experiment with other veggies you like. Thick slices of eggplant or whole mushrooms are other options.