Healthy Hash Browns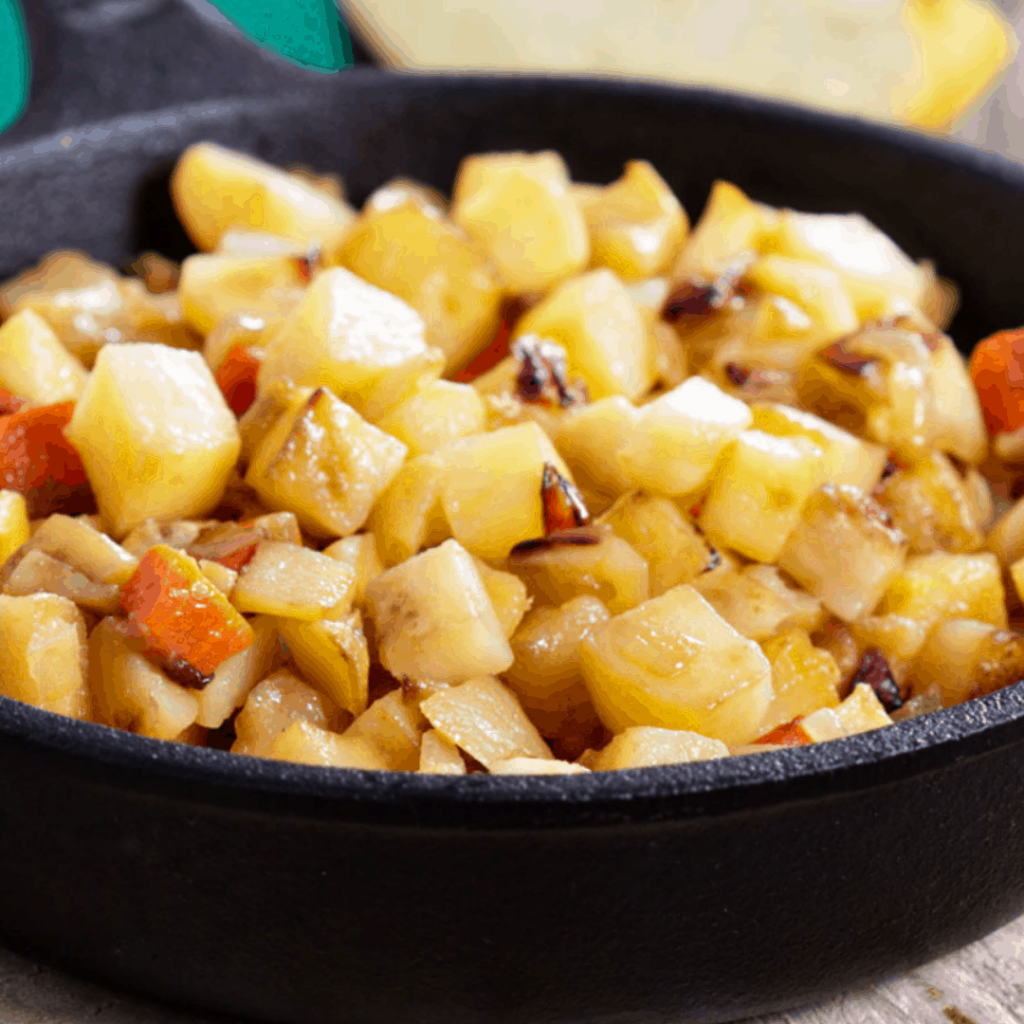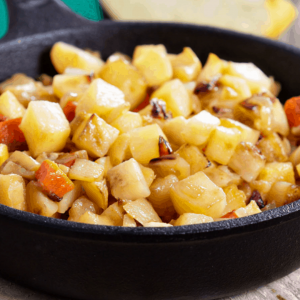 Healthy Hash Browns
Warm, golden brown, and crispy potatoes are the best way to start the morning. This simple dish is quick to make and a healthy option compared to other hash brown recipes. 
Ingredients
1

tablespoon

canola oil

4

small

baked potatoes

1

medium

carrot

1

medium

onion

2

cloves

garlic

1/2

teaspoon

salt

1/2

teaspoon

pepper
Instructions
Wash carrot and onion. Leave peel on potatoes and chop. Chop carrot, onion and garlic.

Heat the oil in a deep 12-inch skillet over medium heat.

When the oil is hot, add the potatoes, onion, carrot and  garlic. Cook for about 5 minutes or until the bottom is golden brown. Flip or stir and continue cooking for a few minutes.

Season with salt and pepper and serve.
Notes
Smart Shopping Tips
When purchasing potatoes, look for those that are wrinkle free and do not have green sprouts or cracks. Keep potatoes in a paper sack or open container. Make sure to store them in a cool, dark and airy place.
When buying carrots, look for those that are firm and unblemished with bright green tops. Avoid carrots that look withered, discolored, and have cracks or yellow tops. Remove the tops before placing the unwashed carrots in a plastic bag in the refrigerator.
Cooking & Serving Tips:
Add onions, chives, parsley and thyme to this dish to give it some pizzazz.
Serve with a side of low-fat sour cream, non-fat Greek yogurt, or no added sugar ketchup.
Try adding paprika, cayenne pepper and chili powder.
Sprinkle reduced-fat cheddar cheese on top.