Mexican Vegetables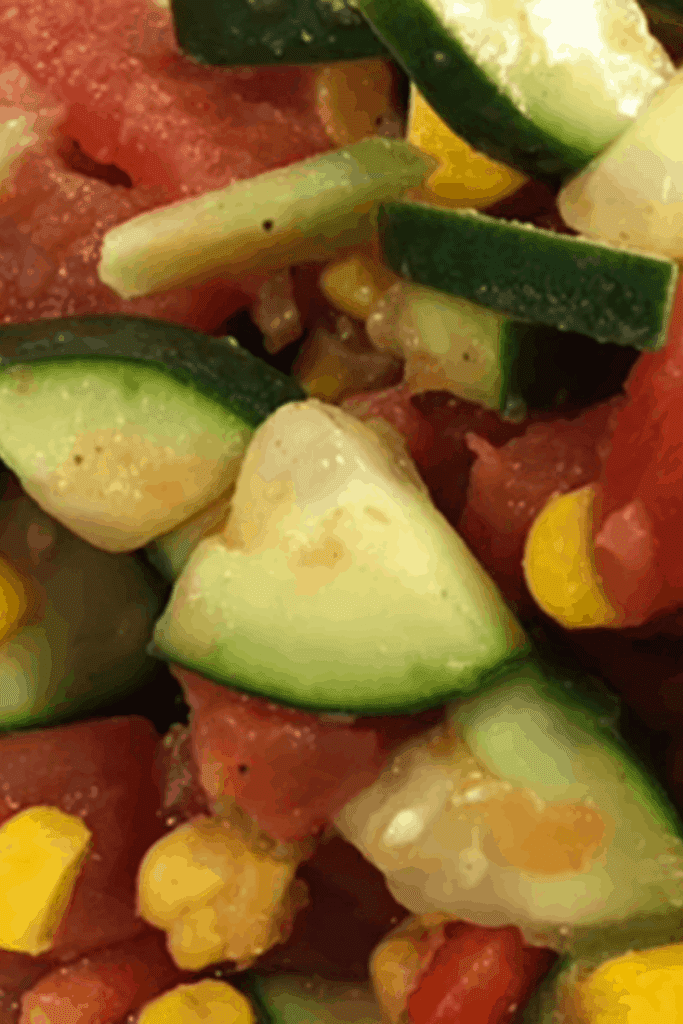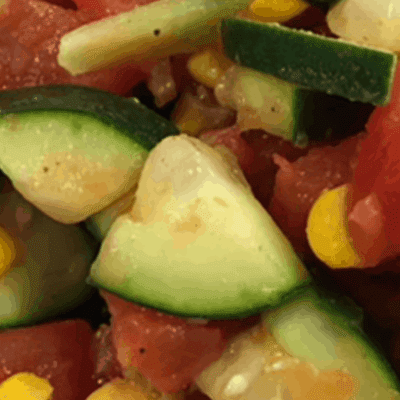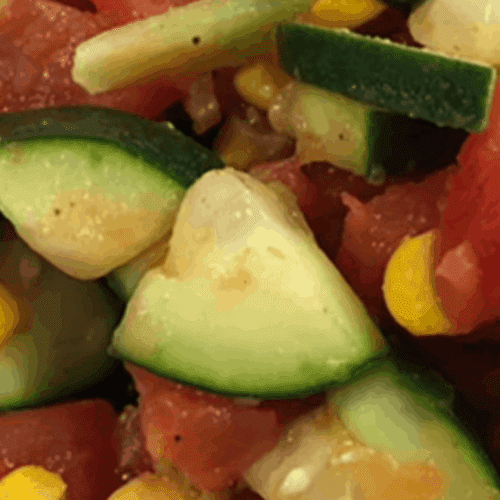 Mexican Vegetables
Vegetables don't need to be bland and boring! Here's a zesty, colorful vegetable salad which is a great addition to a picnic lunch or evening meal. You can substitute your favorite vinaigrette dressing if you have some on hand.
Ingredients
1

cucumber

1

can

(8.75-ounce) corn

1

can

(14.5-ounce) stewed tomatoes

2

tablespoons

chopped red bell pepper

2

tablespoons

chopped green bell pepper

2

tablespoons

red wine vinegar

1/2

teaspoon

garlic powder

1/2

teaspoon

ground cumin

1/4

teaspoon

dried cilantro or coriander

1/8

teaspoon

ground black pepper
Instructions
Wipe off tops of cans. Drain corn and tomatoes. Coarsely chop tomatoes.

Combine all remaining ingredients in a large bowl. Mix well and serve cold.
Notes
Smart Shopping Tips
Canned vegetables can be high in salt, also called sodium. Look for reduced-sodium varieties.
When buying cucumbers, select those which feel firm and are dark green.
Cucumbers can be stored at room temperature, but if you like them cold, wash and dry them thoroughly. Wrap in a dry towel and store on the top shelf of the refrigerator. Use within a few days.
Cooking & Serving Tips:
Garnish with chopped fresh cilantro or parsley.
Use a can of Mexican corn for a little more zest and color.
Add a pinch of chili powder if you like more spice.
Zucchini can be used instead of cucumber. Experiment with other vegetables your family likes.
Leftover chopped peppers can be kept in the freezer for a quick addition to recipes. Place in freezer-safe bags, squeeze out as much air as possible and label the bag with the date. Use within six months.