Orange Honeyed Acorn Squash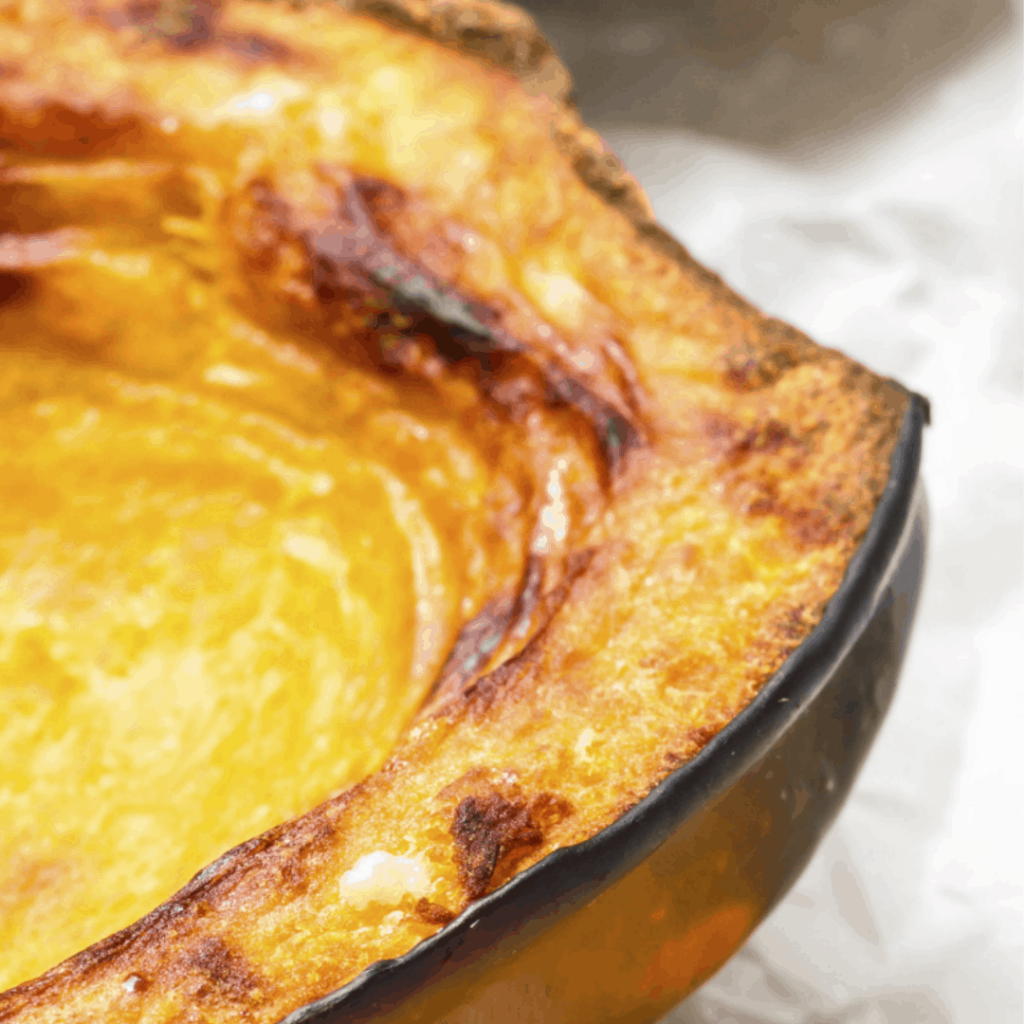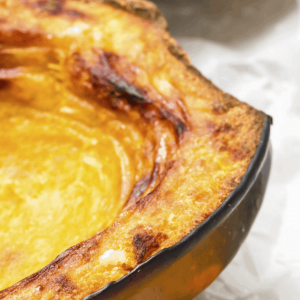 Orange Honeyed Acorn Squash
Hard winter squash like acorn squash are a great addition to any plate. This recipe is a lightly sweet and fruity winner with kids of all ages who like to eat dessert first. This recipe is courtesy of University of Wyoming Cooperative Extension's "Cent$ible Nutrition Program Cookbook."
Ingredients
3

small

acorn squash

2

tablespoons

orange juice

1/4

cup

honey

2

tablespoons

butter

1/8

teaspoon

nutmeg
Instructions
Preheat oven to 400 degrees.

Cut squash in half. Remove seeds and place halves in shallow baking pan with the inside of the squash face up.

Combine orange juice and honey. Mix well. Put some of the orange juice/honey mixture in each squash cavity.

Add 1 tablespoon butter to each squash half. Sprinkle with nutmeg.

Cover pan with aluminum foil to keep steam in and speed cooking.

Bake 30 minutes. Remove foil and continue baking 30 minutes more, or until squash is tender.
Notes
Smart Shopping Tips:
Acorn, butternut, spaghetti squash and many other hard winter squash varieties are available most of the year. They will keep very well for several months if stored in a cool, dark place. Keep a couple in your pantry and use them when the budget gets tight.
Cooking & Serving Tips:
Turn this recipe into a one-dish dinner by stuffing the cavity of the squash with leftover chicken, broccoli and rice. Add these ingredients after the squash has baked for 30 minutes and you have removed the foil.
Save the seeds and roast them just like pumpkin seeds for a healthy snack.
Leftovers make an excellent soup. To prepare, melt a little butter in a pot and cook chopped onion, carrots and garlic until soft. Add 3-4 cups chicken stock then pieces of acorn squash. Simmer for 20 minutes. Let cool for 10-15 minutes and place 2 cups at a time in a blender to puree—be careful, the soup is still hot! Return it to the pot and stir in 1/4 cup of half-and-half or milk. Season to taste with salt, pepper and cinnamon.