Papaya Salsa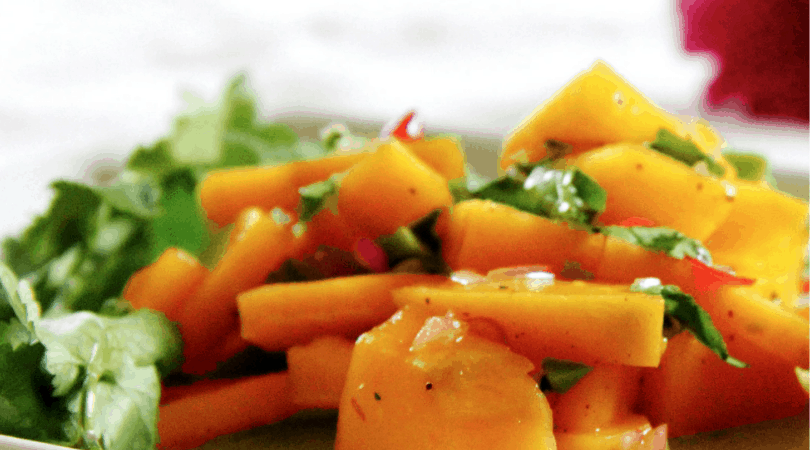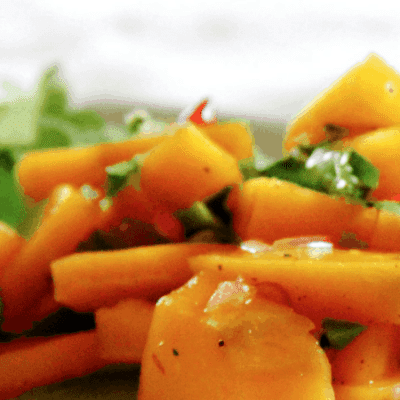 Papaya Salsa
If you have ever wondered what to do with a papaya, try this juicy salsa. It makes a great snack with chips or a sweet and spicy companion for grilled meat and poultry.
Ingredients
1

papaya

1/4

medium

red onion

1

serrano pepper

1

bunch

fresh cilantro

1

large

lime

Salt and pepper to taste
Instructions
Peel the papaya. Scoop out the seeds and dice the flesh. Place in medium bowl.

Finely chop red onion and pepper. Chop cilantro.

Cut lime in half and squeeze out juice, removing seeds.

Mix the papaya with the onion, pepper, cilantro and lime juice. Taste to adjust the seasonings.

Refrigerate until ready to serve.
Notes
How to Cut a Papaya:
Cut washed papaya in half lengthwise. Scoop out all the seeds with a spoon. Cut halves into wedges and use a sharp knife to carefully cut the peel away from the flesh. Chop peeled chunks into the size you like best. 
Smart Shopping Tips
Choose papayas that are mostly yellow and will yield to light pressure. Avoid those that are very soft or have bruised or cut skin.
If papayas still have some green areas and need more ripening, place in a paper bag for a few days. When papayas are fully ripe, they can be stored in the refrigerator if not eaten right away.
Cooking & Serving Tips:
Serve with chips, crackers or flatbread. It is also a tasty topping for grilled chicken, fish or pork.
If you prefer less heat, use a sweet pepper such as green or red bell pepper.
If you don't like cilantro, try fresh parsley instead.
Add some crushed pineapple or fresh mango.
Stir in pico de gallo for more color.