Pistachio-Crusted Salmon with Broccoli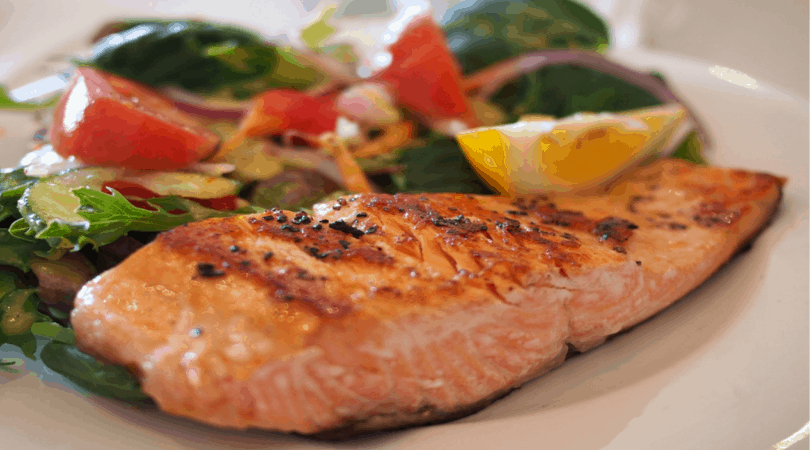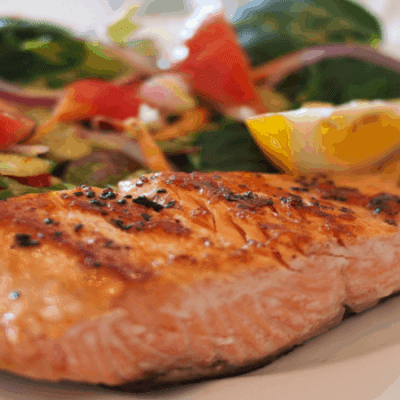 Pistachio-Crusted Salmon with Broccoli
This savory, crunchy topping complements any kind of fish or chicken. Pairing with broccoli makes it a one-pan meal—quick and healthy!
Ingredients
2

crowns

broccoli

2

cloves

garlic

3

tablespoons

canola oil

divided

3/4

teaspoon

salt

divided

1/2

teaspoon

ground black pepper

divided

1/2

cup

shelled pistachios

2

tablespoons

chopped fresh chives

1

lemon

4

teaspoons

mayonnaise

1-1/4

pounds

salmon filet

Cooking spray
Instructions
Preheat oven to 425 degrees.

Wash broccoli and cut into 2-inch stalks. Peel and thinly slice garlic. Wash lemon and zest by removing just the yellow peel using the small holes on a grater. Chop pistachios.

Coat a large, rimmed baking sheet with cooking spray. Combine broccoli, garlic, 2 tablespoon oil, 1/2 teaspoon salt and 1/4 teaspoon pepper on the prepared sheet. Roast for 5 minutes.

Combine pistachios, chives, lemon zest, remaining 1 tablespoon oil, 1/4 teaspoon salt and 1/4 teaspoon pepper in a small bowl. Spread 1 teaspoon mayonnaise over each salmon portion and top with the pistachio mixture.

Move roasted broccoli to one side of the baking sheet and place the salmon on the empty side. Roast until salmon is no longer bright pink in the center and broccoli is just tender, about 8-15 depending on thickness.
Notes
Smart Shopping Tips
Frozen fish is a great way to start a healthy meal. You can stock up when the price is low and use when you're ready. Thaw safely in the refrigerator overnight.
Fresh broccoli should be bright green and very firm. Pass over any heads with yellowing or opening florets.
Frozen broccoli is often less expensive than fresh. The nutritional value is the same, but the texture may be different and require less cooking time.
Cooking & Serving Tips:
Try roasting other vegetables such as cauliflower and Brussels sprouts. Roasting brings out the natural sugar in vegetables and makes them tasty!
Any type of fish can be used in this recipe. The cooking time will be shorter for thin fillets like tilapia.
Use pistachios in any recipe that calls for nuts; such as muffins, cookies, trail mix or brownies.