Pork Medallions with Cherry Sauce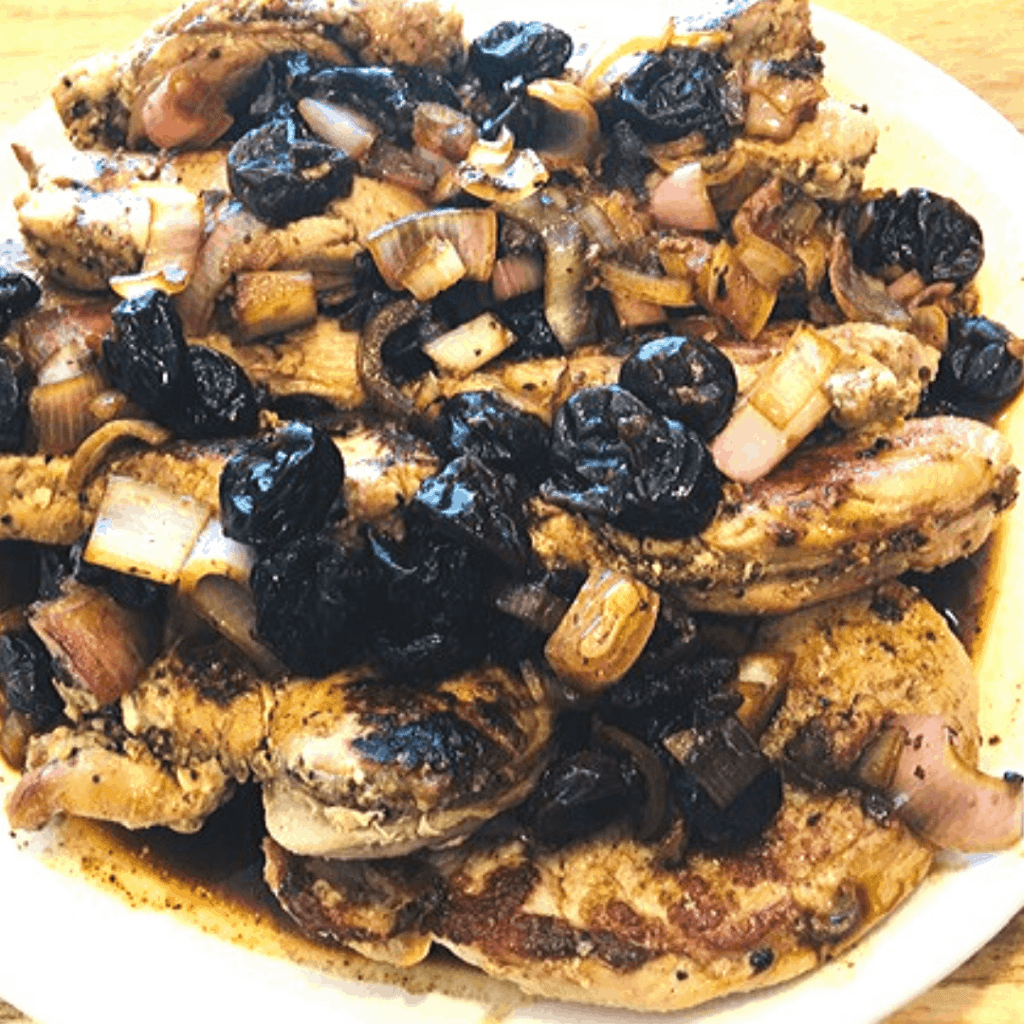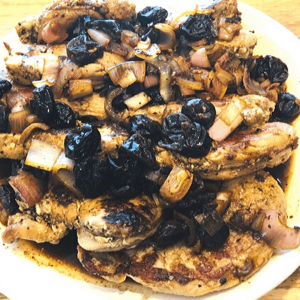 Pork Medallions with Cherry Sauce
Pork tenderloin is lean and tasty. This sweet and savory recipe is quick and easy, but it tastes like it was made by a professional chef!
Ingredients
1 1/4

pounds

pork tenderloin

1/2

teaspoon

salt, divided

1/4

teaspoon

ground black pepper

3

teaspoons

olive oil, divided

2

tablespoons

chopped shallots

3/4

cup

low-sodium chicken broth

2

tablespoons

balsamic vinegar

1/4

cup

dried tart cherries
Instructions
Trim away the tough, white silverskin from pork and slice into 1/2-inch thick slices. Season with 1/4 teaspoon of salt and pepper.

Heat 2 teaspoons oil in a large nonstick skillet over a medium-high heat. Cook the medallions for about 3 minutes per side. The center of the medallions will be slightly pink. Transfer the meat to a plate and cover with foil.

Add the remaining teaspoon of oil and the shallots to the pan and sauté until they begin to soften, about 1 minute.

Add the chicken broth, balsamic vinegar, the remaining 1/4 teaspoon of salt and the cherries and cook until the liquid is reduced by half, about 4 minutes. Season with salt and pepper, to taste. Pour the sauce over the pork medallions and serve.
Notes
Smart Shopping Tips
Pork tenderloin is not quite the same thing as pork loin. Tenderloin is the long and slender muscle that runs down the side of the backbone.  Typically these are sold in packages of two. Pork loin is larger and thicker and can be roasted whole or sliced into chops. It can be sliced and used in this recipe.
Cooking & Serving Tips:
Silverskin is connective tissue that won't break down when cooked, so it needs to be trimmed away.
Instead of shallots, use the same amount of finely chopped onions and a clove of crushed garlic.
Serve with brown rice or whole wheat pasta to soak up all the tasty sauce.
If you don't have balsamic vinegar on hand, you can substitute with an equal amount of red wine vinegar and a little sugar.
Pork tenderloin is very lean and should not be over-cooked. It is best cooked quickly and can also be marinated.
Dried cherries can be used in any recipe that calls for dries cranberries, raisins or other dried fruit.