Pumpkin Pancakes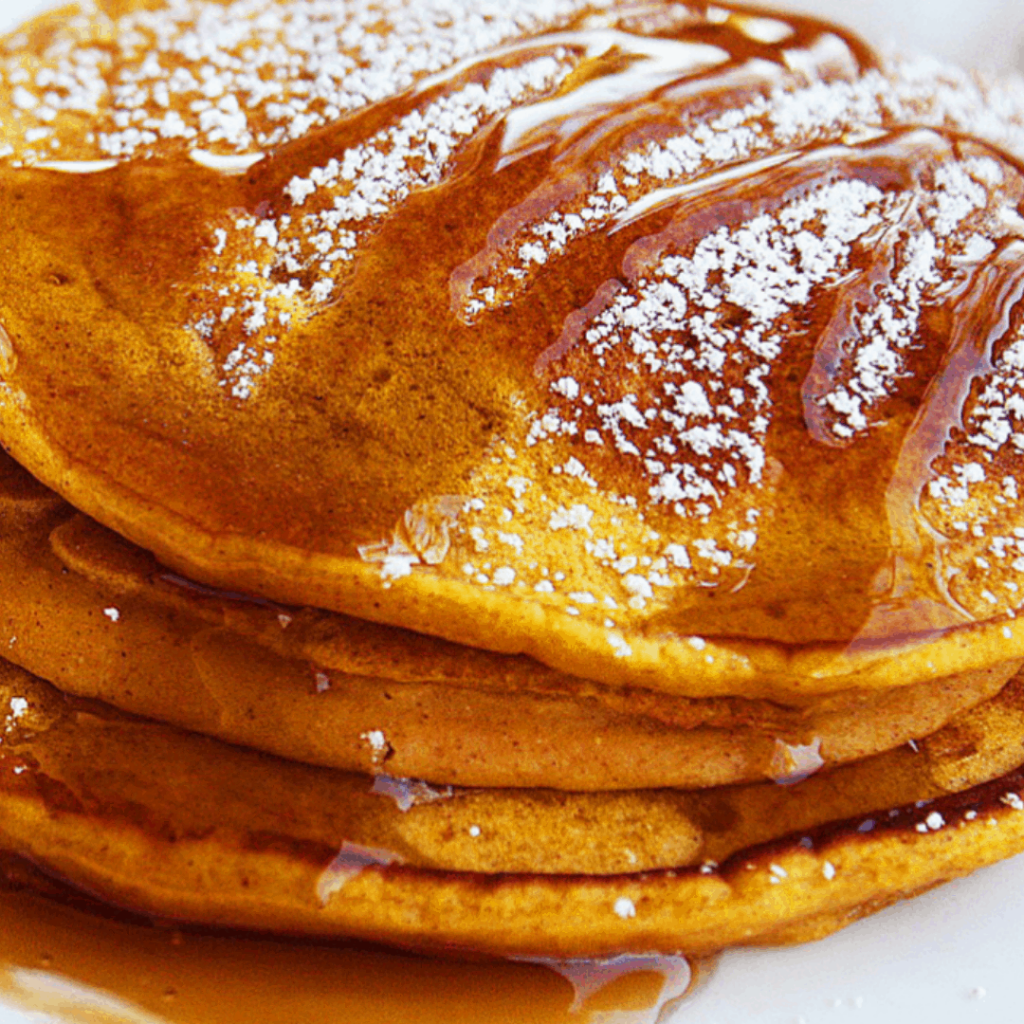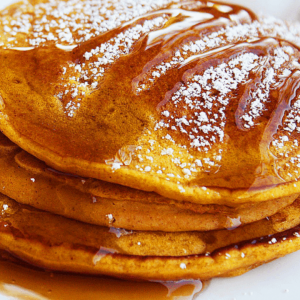 Pumpkin Pancakes
The perfect fall breakfast recipe is here! Subtle cinnamon, ginger, and nutmeg notes blend perfectly with star of the dish: pumpkin. This is a healthy and delicious dish that will please any picky eater.
Ingredients
2

cups

flour

2

tablespoons

brown sugar

1

tablespoon

baking powder

1 1/4

teaspoon

pumpkin pie spice

1

teaspoon

salt

1

egg

1/2

cup

canned pumpkin

1 3/4

cup

low fat milk

2

tablespoons

vegetable oil

cooking oil spray
Instructions
Combine the flour, brown sugar, pumpkin pie spice and salt in a large mixing bowl.

In a medium bowl, combine the egg, canned pumpkin, milk and vegetable oil. Mix well.

Add the canned pumpkin and milk to the flour mixture, stirring until moist. The batter may be lumpy. (For thinner batter, add more milk).

Lightly coat a griddle or skillet with cooking spray on medium heat.

Using a 1/4 cup measure, pour batter on to hot griddle. Cook until bubbles begin to burst, then flip pancakes and cook until golden brown. This will take from 1 –1/2 to 2-1/2 minutes. Repeat with the remaining batter. Makes about a dozen 3-1/2 inch pancakes.
Notes
Smart Shopping Tips
A great way to save money on buying pumpkin is to buy a whole one instead of buying canned pumpkin. You can purchase a big one, cut it up into smaller segments and cook it. Then, scoop out the cooked pumpkin and place in plastic bags and freeze them. Each time a recipe calls for canned pumpkin, you can thaw a little bit from your frozen batch.
Cooking & Serving Tips:
To make sure your skillet is hot enough, sprinkle a few (3 or 4) drops of water on the surface. If they dance and sizzle, you are ready to cook.
If you don't have pumpkin spice on hand, use 3/4 teaspoon cinnamon, 1/4 teaspoon nutmeg and 1/8 teaspoon each ginger and cloves.
Add dried fruit, fresh fruit, dark chocolate chips, and nuts to the batter.