Quick Breakfast Burrito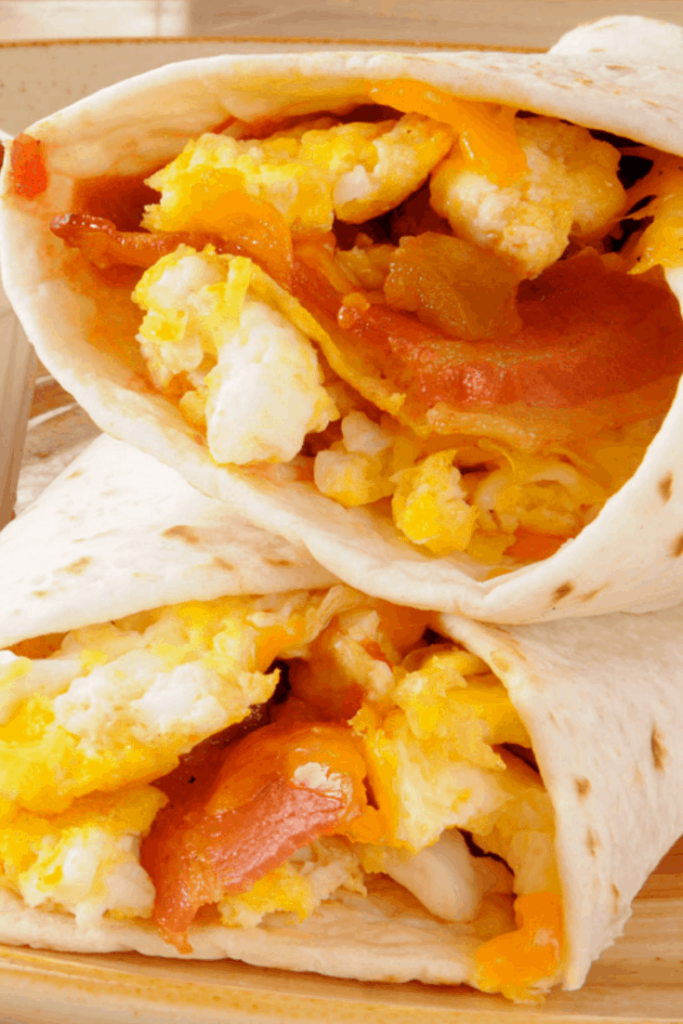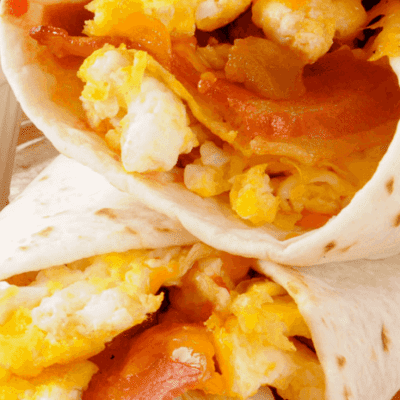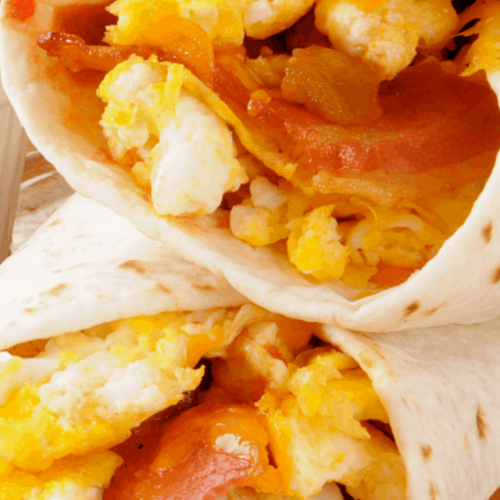 Quick Breakfast Burrito
Start your day with this healthy and appetizing meal. Fresh cracked eggs scrambled to perfection. Various flavors of onions, oregano, pepper, cheese, and salsa make the dish pop with flavor. 
Ingredients
3

eggs

3

egg whites

1/4

teaspoon

fresh oregano, chopped

1/8

teaspoon

salt

1/8

teaspoon

ground black pepper

4

(7-inch)

whole wheat tortillas

1/4

cup

onion, chopped

1

cup

reduced fat shredded Mexican cheese

1

cup

salsa

Cooking oil spray
Instructions
Lightly beat the eggs and egg whites in a medium bowl.

Combine the beaten eggs with the oregano, salt and black pepper and stir well. Heat the tortillas according to the package directions. Keep them warm.

Heat a large nonstick skillet over medium heat. Coat the pan with cooking spray. Add egg mixture and onion to pan. Cook, without stirring, for 2 minutes or until the mixture sets on the bottom. Draw a spatula across the bottom of pan to form curds. Cook for 2 minutes or until egg mixture is thick yet moist. Remove from heat.

Divide the eggs evenly among warm tortillas. Top with 1/4 cup cheese and 1/4 cup salsa. Fold opposite sides of tortillas over filling and roll up.
Notes
Smart Shopping Tips
When shopping for eggs, open the carton to be sure none are cracked.
Buy eggs that are graded "Large," since they are the standard size in recipes.
Don't worry about the color of the eggs. There is no nutritional difference between white and brown eggs.
Make sure to store eggs in the coldest part of the refrigerator, since the temperature of an egg is critical.
Cooking & Serving Tips:
To add smoky or savory flavor, add turkey bacon or turkey sausage.
Mushrooms, cilantro, green onion, avocado and bell peppers are all great options to add into the burrito.
Serve low-fat sour cream on the side or non-fat Greek yogurt.