Roasted Vegetable Potato Salad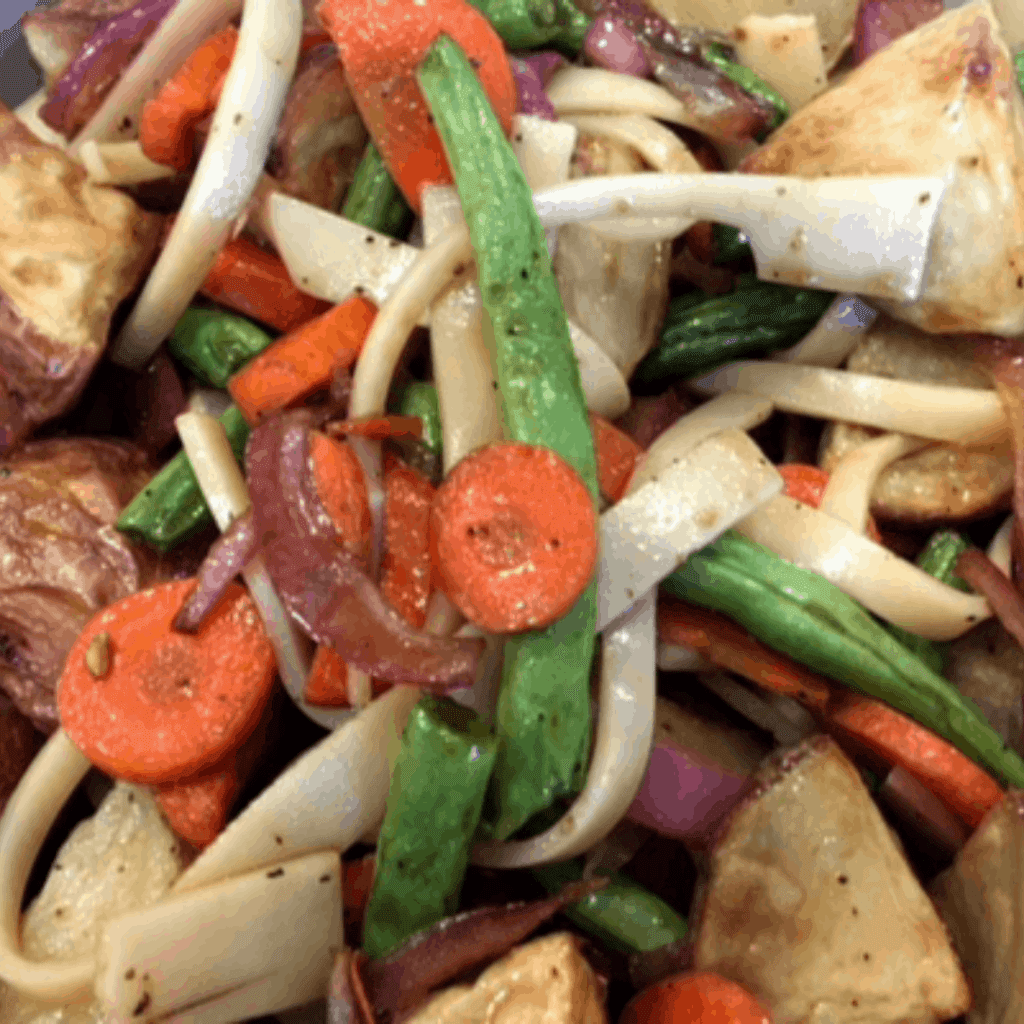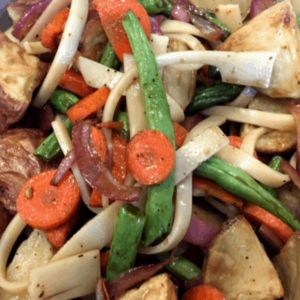 Roasted Vegetable Potato Salad
Try this fresh and colorful potato salad. The tangy dressing is a refreshing change from mayonnaise-based potato salad dressing. Roasting brings out the natural sweetness in the vegetables, which even picky eaters love!
Ingredients
1-3/4

pound

red potatoes

2

tablespoons

olive oil, divided

1

cup

fresh green beans

2

carrots

1

small

red onion

3

tablespoons

balsamic vinegar

1/2

teaspoon

salt

1/4

teaspoon

pepper

4

slices

reduced fat sliced Swiss cheese, cut into 1/4-inch strips
Instructions
Preheat oven to 425 degrees.

Wash all vegetables. Cut potatoes into large chunks; toss with 1 tablespoon oil. Place in 15x10-inch baking pan. Bake potatoes in preheated oven for 15 minutes.

Trim beans, thinly slice carrots and onion and toss with remaining 1 tablespoon oil. Add to potatoes in baking pan; stir.

Continue baking 15 minutes longer or until vegetables are tender.

Combine vinegar, 2 tablespoons water, salt and pepper in medium bowl.

Add vegetable mixture; toss well. Cool to room temperature.

Add cheese; toss to combine. Serve at room temperature or chilled.
Notes
Smart Shopping Tips
Red onions give salads a dash of color and are milder and sweeter than other varieties. They can also be used in cooking, but they will lose their color.
Red potatoes hold their shape better than russets and are a good choice for salads.
Choose potatoes without blemishes or sprouts. Reject potatoes with a greenish color.
Cooking & Serving Tips:
Use any variety of vegetables.
Try using thawed, frozen carrots to save time.
Any type of vinegar may be used, such as red wine or cider vinegar.
Store potatoes in a cool, dark place away from other produce such as onions. Onions give off a gas which will cause potatoes to sprout.
Cut onions can be stored in a sealed container for about a week.