Rosemary Roasted Almonds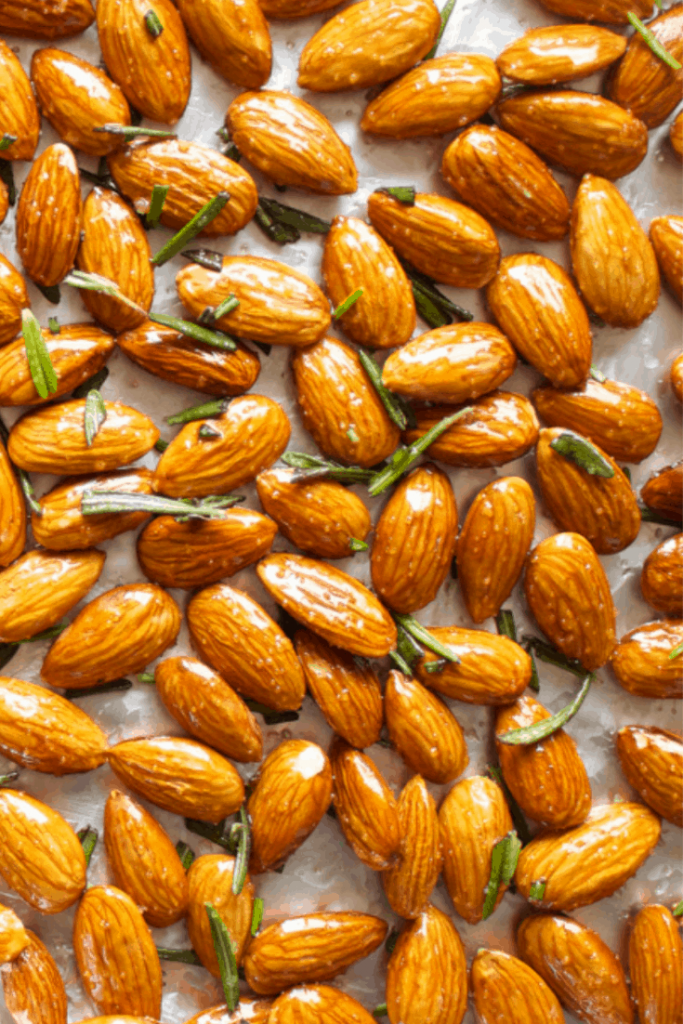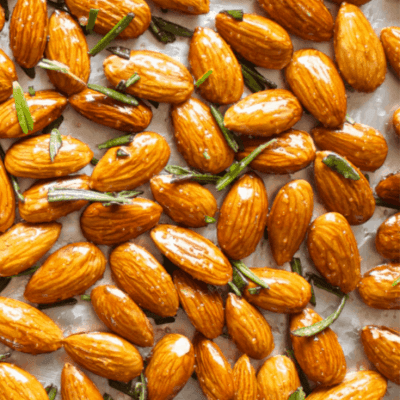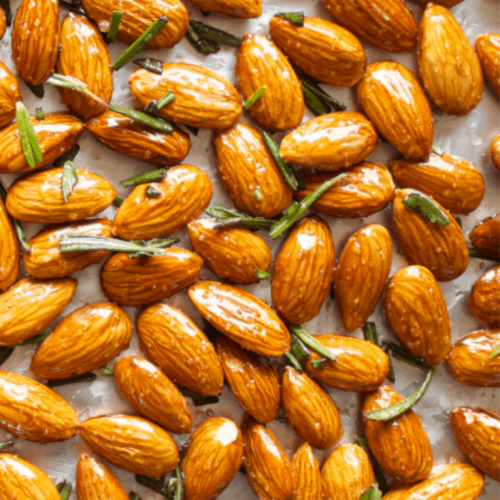 Rosemary Roasted Almonds
Fresh rosemary gives wonderful fragrance and flavor to this roasted almond recipe, and chili powder provides just the right amount of spiciness. Serve to party guests or as an everyday snack.
Ingredients
1

tablespoon

finely chopped fresh rosemary

1

tablespoon

olive oil

1

teaspoon

chili powder

3/4

teaspoon

salt

Dash

ground red pepper

1

bag

(10 ounces) whole almonds

(about 2 cups)
Instructions
Preheat oven to 325 degrees.

Combine all ingredients in a medium bowl; toss to coat. Arrange nut mixture in a single layer on a baking sheet lined with foil.

Bake at 325 degrees for 20 minutes or until lightly toasted. Cool to room temperature.
Notes
Smart Shopping Tips
If you purchase almonds in the shell, check for freshness. Give them a shake, and if they rattle a lot, they are old.
Sliced almonds should be white throughout. A yellow tint or honeycomb texture inside indicates that it turning rancid and should be discarded.
Cooking & Serving Tips:
Flavor your almonds any way you like. Add garlic to the mixture or a little cumin and paprika for a barbecue flavor. Or toss in cinnamon sugar before toasting for a sweet treat.
If a recipe calls for chopped roasted nuts, roast them whole first before chopping.
Remember to watch portion sizes as nuts are calorie dense.
Store nuts tightly covered away from heat and light.