Seared Greens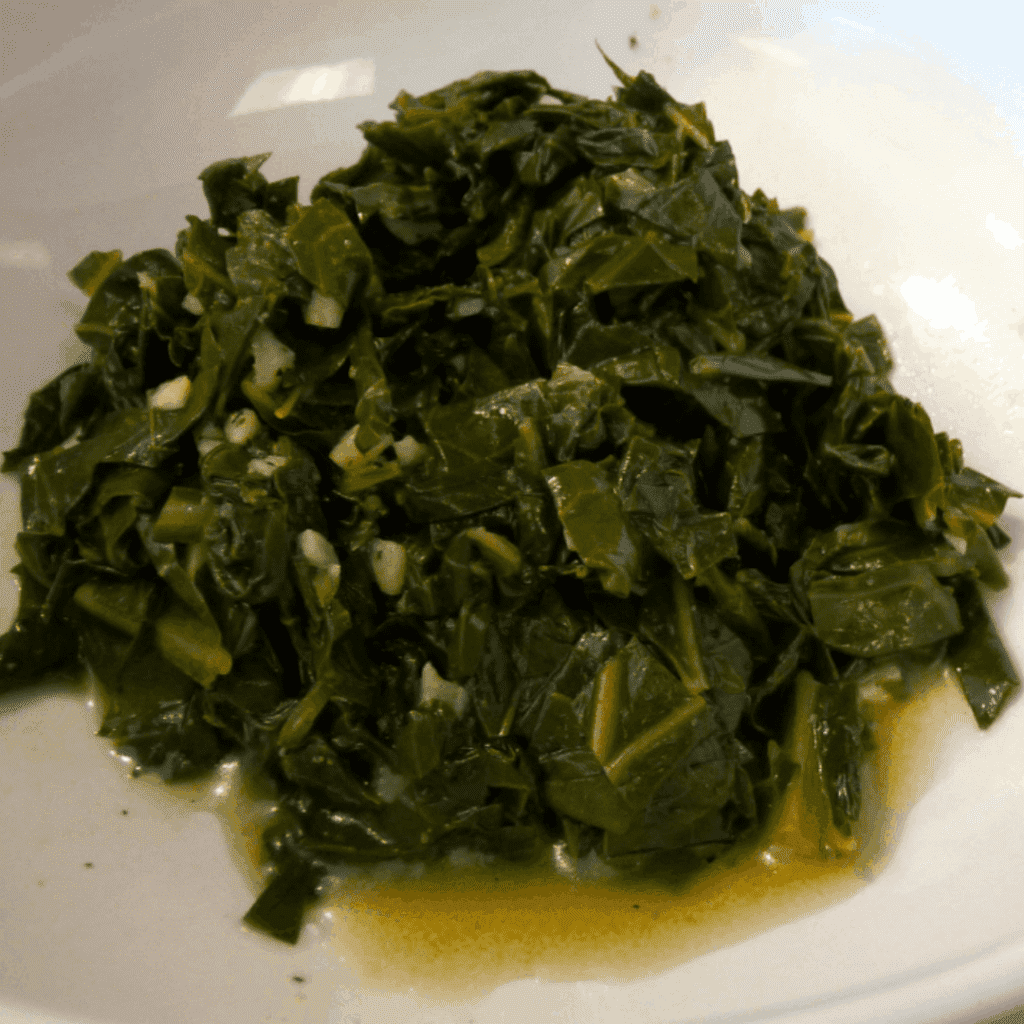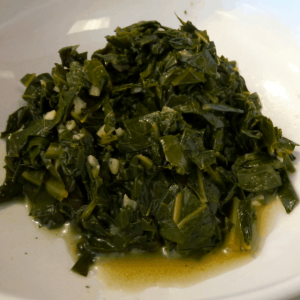 Seared Greens
Get your daily dose of greens with this quick and delicious recipe that can easily compliment your favorite meal or can be added to casseroles, soups, pasta or rice dishes. 
Ingredients
1 1/2

pounds

collard greens

4

garlic cloves

2

tablespoons

olive oil

1

cup

water

1/4

teaspoon

salt

1

teaspoon

ground black pepper

2

tablespoons

cider vinegar
Instructions
Wash the greens thoroughly and cut stems away.

Dry greens well and tear into large pieces or slice across leaf into 1/2 inch pieces.

In a large deep pot or skillet with a cover, saute garlic in oil. Add greens to pan with 1 cup water.

Cover pan and steam over medium heat for 4 minutes.

Uncover, increase heat to high. Stir constantly until most of the water is gone. Add salt and pepper and continue to stir.

Sprinkle cider vinegar on mixture.

Cover and turn off heat. Let stand until ready to serve.
Notes
Smart Shopping Tips
When buying collard greens, choose bunches with dark green leaves and no yellowing.
Refrigerate collard greens in a plastic bag for up to 5 days to prevent them from dehydrating and becoming limp. Longer storage may result in bitter flavor.
Wash greens just before using.
Cooking & Serving Tips:
Any type of greens can be prepared in this way.
Use smoked paprika or a dash of liquid smoke for flavor in place of ham, bacon or salt pork.
Experiment with different vinegars. Apple cider and rice vinegar work well with a variety of greens.
Add onions, red and yellow bell peppers to greens for added texture and flavor.
Drizzle with a small amount of lemon juice for added zest.