Simple Roasted Cabbage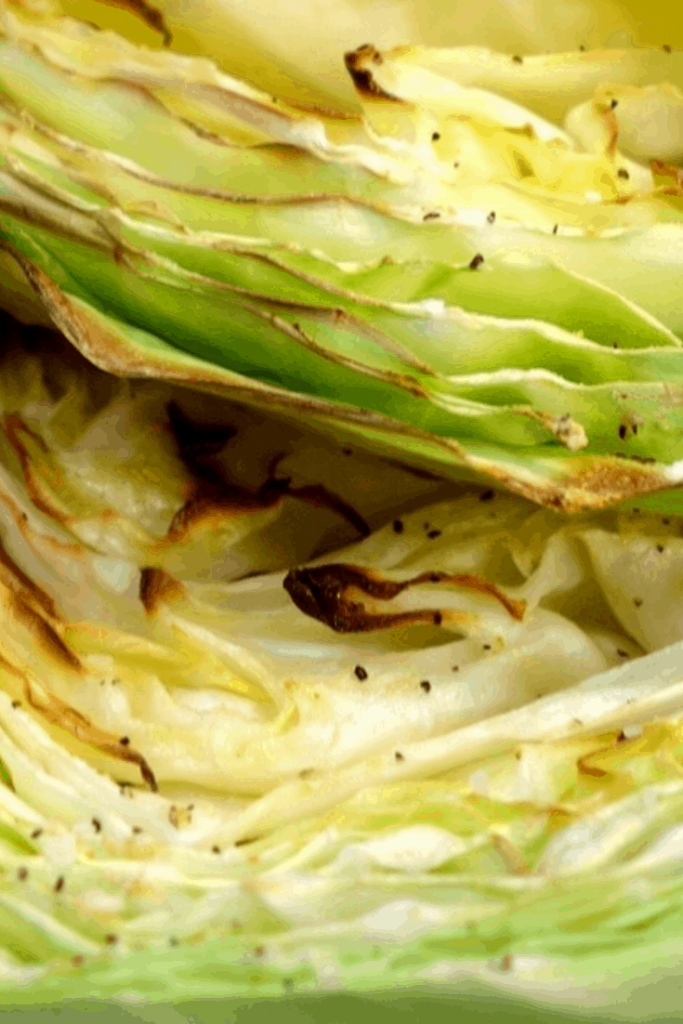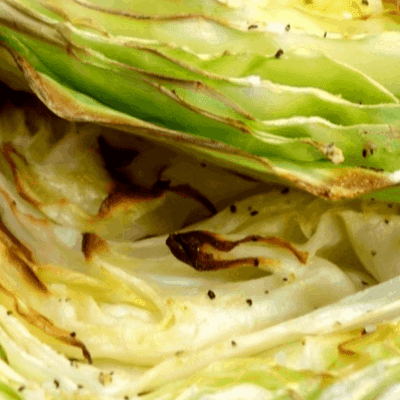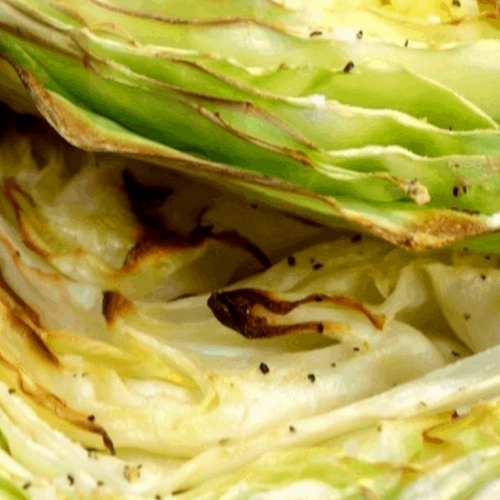 Simple Roasted Cabbage
Enjoy this fresh and flavorful recipe courtesy of the TAFB Kitchen Garden Cooking School Harvest Series. This dish is quick, easy and delicious.
Ingredients
1

medium

green cabbage

Cooking oil spray

2

tablespoons

olive oil

1/2

teaspoon

salt

1/2

teaspoon

ground black pepper

1/2

teaspoon

garlic powder

1/2

teaspoon

onion powder
Instructions
Preheat oven to 375 degrees.

Wash cabbage and remove outer leaves. Slice into large disks or semi-circles.

Spray a large baking sheet with cooking oil spray.

Arrange the cabbage slices on the baking sheet so they lay flat and are not overlapping.

Brush slices with olive oil. Sprinkle the salt, pepper, onion powder and garlic powder evenly over the cabbage.

Bake for 15-20 minutes, or until edges are lightly browned.

Remove from oven and serve immediately.
Notes
Smart Shopping Tips:
Choose cabbage heads that are tight and heavy for their size.
Heads should be free of insects and decay.
Avoid heads with discolored leaves or that have a split core.
Cooking & Serving Tips:
Cabbage should be thoroughly washed, especially if eaten raw.
The core of the cabbage head is dense and can be bitter. Most recipes will call for the core to be removed.
Techniques commonly used for cooking cabbage are boiling, braising, roasting, sautéing, steaming and stir-frying. It may also be eaten raw.
Other flavors and ingredients that pair well with cabbage are apples, bacon, butter, caraway seeds, carrots, cream, garlic, ginger, juniper berries, mayonnaise, mustard, onions, pepper, pork, potatoes, rice, salt, sour cream, sugar, thyme and vinegar.