Sloppy Cubanos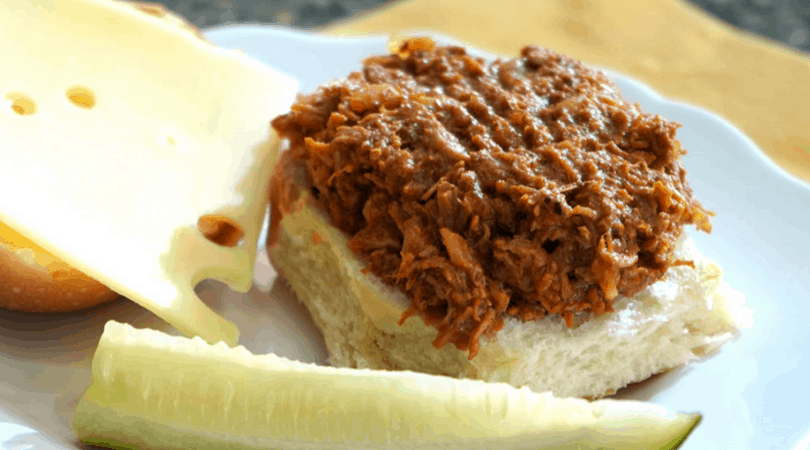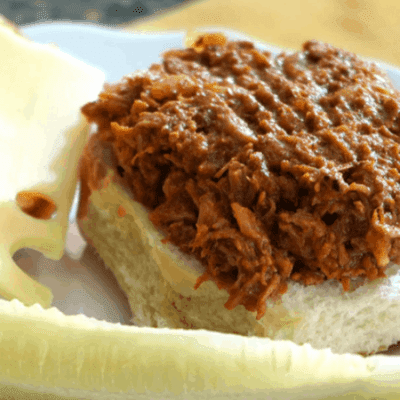 Sloppy Cubanos
Rachel Ray is famous for her 30-minute family meals. This variation on sloppy joes features warm earthy flavors served in a Cuban-style sandwich. By using canned pork, it comes together even faster than the original.
Ingredients
1

tablespoon

olive oil

1

can

(24-ounces) pork with juices

1

large

onion

2

teaspoons

paprika

1

teaspoon

garlic granules

2

teaspoons

ground coriander

1

teaspoon

allspice

1

tablespoon

brown sugar

1

tablespoon

Worcestershire sauce

1

lime

1/2

cup

chicken broth

1

can

(8-ounces) tomato sauce

4

sub sandwich rolls

4

slices

Swiss cheese

4

4

dill pickle spears
Instructions
Mix all dry spices and brown sugar in a small bowl and set aside. Remove pork from the can, reserving canned juices, and break it up on a cutting board.

Rinse onion and lime. Chop onion. Grate entire lime, then cut lime in half and squeeze out juice into a small bowl. Chop pickle spears and set aside.

Heat oil in a large skillet over medium-high heat. Add onion and cook until golden, about 4 minutes. Reduce heat to medium. Add pork and warm through. Add spice mixture and stir.

Add grated lime peel, Worcestershire sauce, reserved canned juices, chicken broth, tomato sauce and lime juice. Stir to combine and reduce heat to low. Simmer for 5 minutes or until sauce thickens to your preference.

Cut rolls in half and lightly toast under the broiler. Scoop 1/4 cup of meat mixture onto rolls and top with Swiss cheese. Broil until cheese is melted.

Add pickles, place tops on sandwiches and serve.
Notes
Smart Shopping Tips
Try buying day old bread products, especially when recipes call for toasted buns. Day-old bread is also great for making your own croutons, bread crumbs or bread pudding and improves the texture in French toast recipes.
Save money by purchasing spices in bulk. Not every store offers bulk, but the savings can be significant and may be worth a special trip to stock up.
Cooking & Serving Tips:
There are special tools to grate citrus fruit, but if you don't have one, a cheese grater works just as well. Use the smallest size grater you have. Use gentle pressure and turn the fruit frequently. You want to get the colored part of the rind and not much of the white part, which is bitter.
Serve alongside fresh slaw or carrot sticks and fresh fruit for a great MyPlate meal.
Substitute 1 pound ground pork and one link of chopped chorizo sausage if canned pork is not available.