Slow Cooker Mashed Potatoes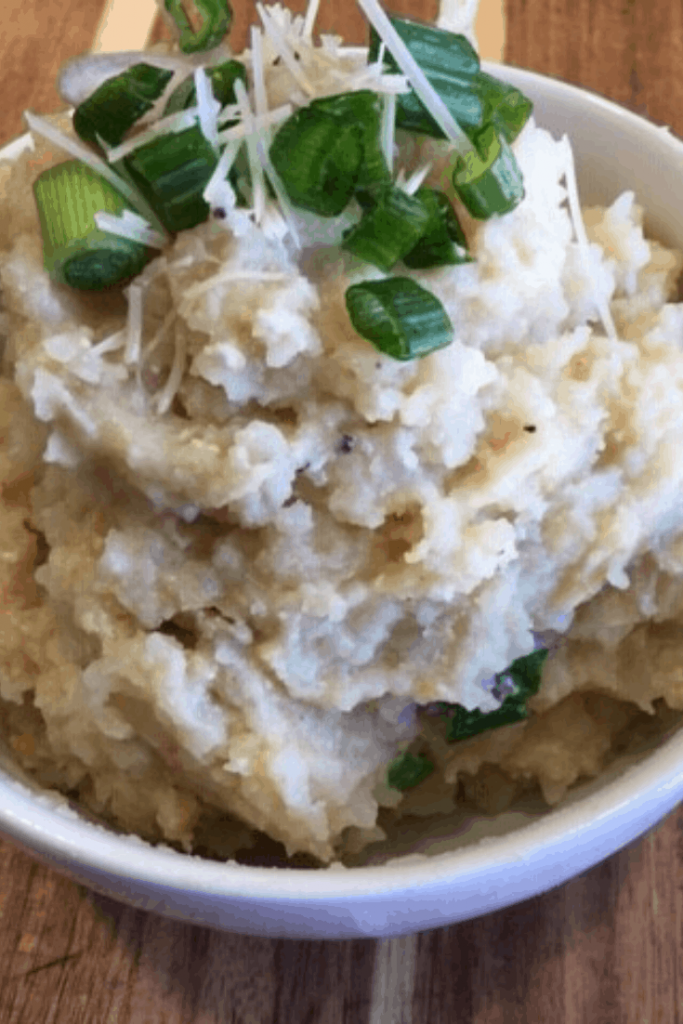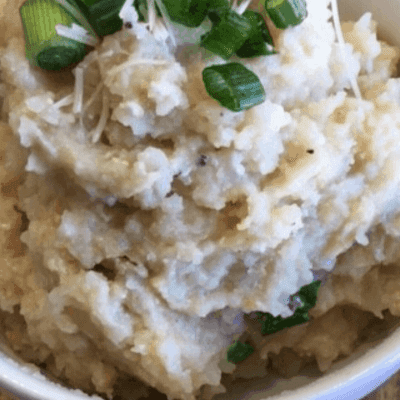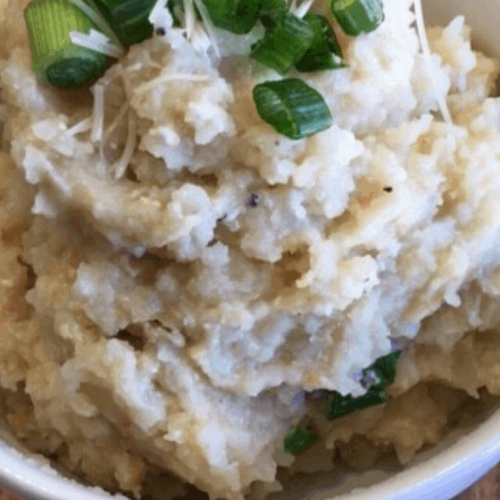 Slow Cooker Mashed Potatoes
Mashed potatoes are a family favorite that make everyone feel warm inside!  Prepare them ahead of time in your slow cooker with healthier savory seasoning.
Ingredients
4

medium Yukon Gold

potatoes

(about 1 pound)

1/2

cup

skim milk

1/2

cup

low-sodium chicken broth

3

cloves

garlic

1/4

teaspoon

salt

1/4

teaspoon

ground black pepper

1/3

cup

nonfat Greek yogurt

1/4

cup

grated Parmesan cheese

Optional garnish: fresh snipped chives or green onions
Instructions
Wash potatoes, but don't peel. Cut into quarters. Peel garlic cloves.

Place potatoes, milk, broth, salt, pepper and garlic cloves into slow cooker. Toss to combine.

Cover and cook on high heat 3-4 hours or on low heat 6-8 hours.

Use a fork to test if potatoes are tender. When cooked through, mash in the slow cooker with a potato masher or fork to desired consistency.

Stir in yogurt and Parmesan cheese. Cover pot and heat through another 15-20 minutes before serving. Garnish if desired.
Notes
Smart Shopping Tips
Yukon Gold potatoes are often called "yellow potatoes."
Select unblemished potatoes free of cuts. Reject those that have a green tint.
Store potatoes in a cool, dark place away from other produce such as onions. Do not refrigerate.
Cooking & Serving Tips:
If mashed potatoes seem too thin, stir in a little more Greek yogurt. If too thick, add a little more milk or broth.  Adjust seasoning as necessary.
Unpeeled potatoes have more fiber and nutrition, but they can be peeled if desired.
Russet and white potatoes can be used in this recipe.
Unsweetened almond milk can be used instead of cow's milk.  
Cooking time can be shortened by cutting potatoes into smaller chunks.