Tuna Quesadillas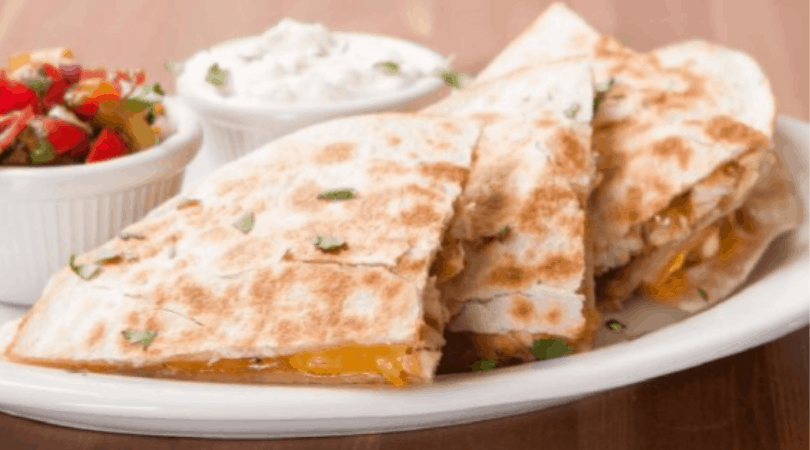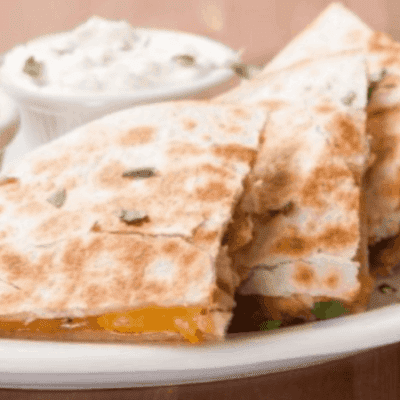 Tuna Quesadillas
So easy, so tasty! This quesadilla can be cooked quickly in the microwave or on the stove. Serve with a fresh salad and an apple for a complete meal.
Ingredients
1

can (12-ounces)

tuna, packed in water

2

tablespoons

low-fat mayonnaise

4

whole-wheat tortillas

1/2

cup

2% shredded Mexican cheese
Instructions
Wipe off top of tuna can and drain.

Mix tuna with mayonnaise.

Place the mixture onto one half of each tortilla. Top mixture with the cheese.

Fold each tortilla in half and microwave for about 1 minute.

To cook on the stove, fold each tortilla in half and place in a hot skillet coated with cooking spray. Cook until brown on one side, flip and brown on the other side.
Notes
Smart Shopping Tips
Tuna may contain some levels of mercury, which is of concern for pregnant and nursing women. Two or three 4-ounce servings per week of light tuna is acceptable. Albacore has more mercury, so limit consumption to one 4-ounce serving per week.
Tuna packed in water has less calories than tuna packed in oil.
If you are concerned about sustainability, "pole and line" and "trolling" are the two highest-rated fishing methods.
Cooking & Serving Tips:
Mix equal parts salsa and nonfat Greek yogurt for a tangy dipping sauce.
Ranch dressing can be used in place of mayonnaise.
Add anything you like to your quesadilla. Try adding vegetables like cooked spinach and sautéed onions.
This recipe is also good with chicken. Imitation crab (also called surimi) can be used in place of tuna.