Vegetable Lasagna Roll-Ups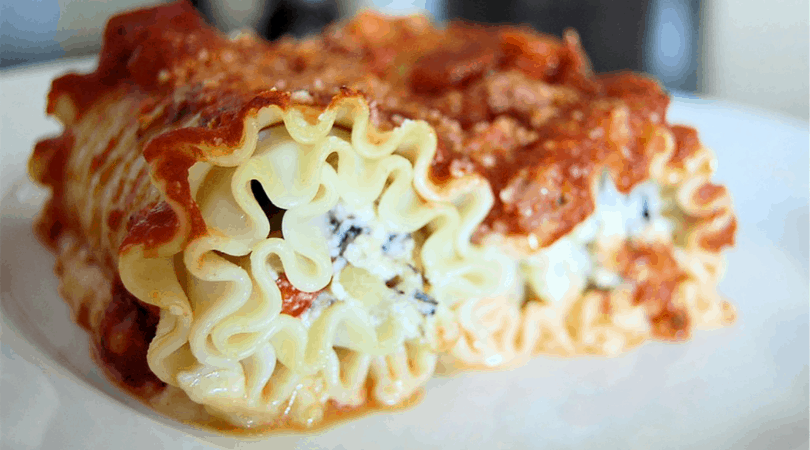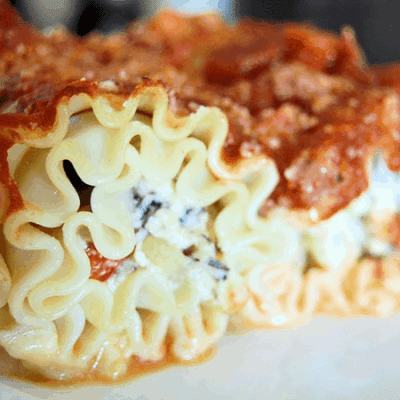 Vegetable Lasagna Roll-Ups
This family friendly recipe is a fun and easy version of traditional lasagna, and it is a great way to get kids involved in the cooking process.
Ingredients
12

whole wheat lasagna noodles

1

package (10-ounces)

frozen spinach, thawed

1

15-ounce package low-fat ricotta cheese

1

egg

salt and pepper to taste

1

cup

grated part-skim mozzarella cheese

1

24-ounce jar

tomato pasta sauce
Instructions
Cook lasagna noodles according to package directions. Preheat oven to 350 degrees.

Squeeze excess liquid out of frozen spinach. In a medium bowl, mix together ricotta, spinach, egg, salt and pepper.

Spread 1 cup of pasta sauce on the bottom of a large casserole dish.

Drain noodles. Take one lasagna noodle at a time and lay it on a flat surface. Spread a layer of the ricotta mixture on the noodle, then roll it up tightly. Set roll in casserole dish seam side down. Repeat until all of the noodles have been rolled and placed in the casserole dish.

Spread the rest of the pasta sauce over the rolls, then sprinkle with mozzarella cheese.

Cover with foil, then bake in the oven for about 35 minutes. Remove foil and bake 5-10 minutes longer, until cheese just begins to brown.
Notes
Smart Shopping Tips
Making your own pasta sauce is much cheaper than buying jarred sauce. Here is a simple recipe: Sauté a chopped onion, green bell pepper and garlic clove in a large sauce pan. Add one 28-ounce can of crushed tomatoes. Add salt, pepper and a teaspoon of dried Italian seasoning and simmer for at least 20 minutes.
Cooking & Serving Tips:
Cook noodles until they mostly done, but still a little firm. Drain the hot water from the pot, then add some cold water to keep the noodles from drying out and sticking together while you are assembling the rolls.
This is a great recipe to make ahead and freeze! Try making a double or triple batch to have plenty on hand for busy days. The rolls also make it really easy to customize portions. You could freeze single servings for a homemade lunch.