Zucchini Stir-Fry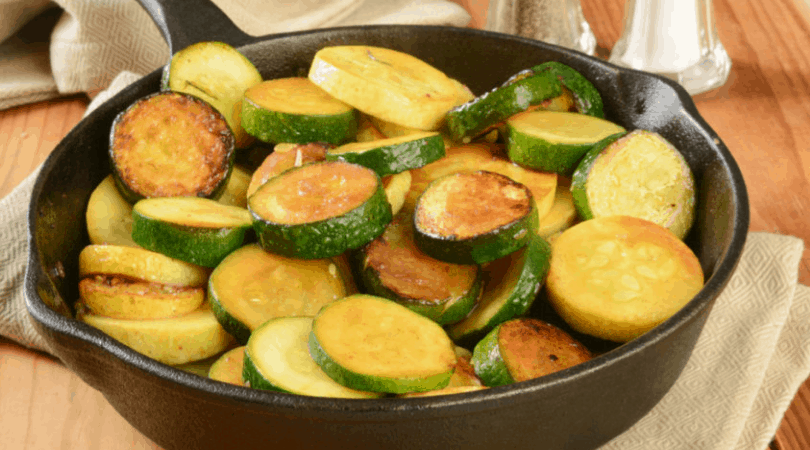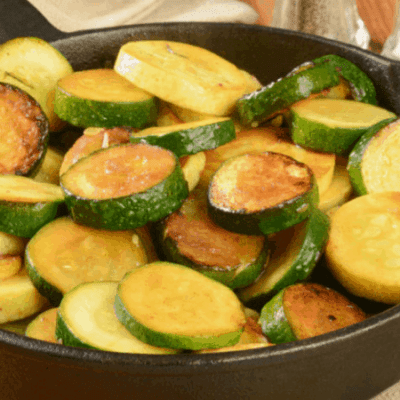 Zucchini Stir-Fry
Here is a quick, tasty way to serve up the summer bounty of squash. This simple recipe can be seasoned any way your family prefers. Quick cooking methods like stir-frying preserve the nutrients and color.
Ingredients
1

tablespoon

canola oil

1

medium

onion

1

yellow squash

1

medium

zucchini

1

red

bell pepper

1

clove garlic

1/2

teaspoon

ground black pepper

1/4

teaspoon

dried basil

1/4

teaspoon

dried oregano

Dash salt, to taste
Instructions
Wash all produce. Peel the onion and cut it into thin slices.

Slice the yellow squash and zucchini into thin round pieces. Chop red pepper. Finely chop garlic.

Heat the oil in a large frying pan. Add the onion slices. Cook over medium-high heat, stirring quickly for 1 minute.

Add yellow squash, zucchini, red pepper and garlic. Stir in the black pepper, basil, oregano and salt.

Stir and cook for 3 to 5 minutes until vegetables are just tender.
Notes
Smart Shopping Tips
Choose squash that is firm with smooth skin that doesn't look shriveled. The skin is very thin and may have a few nicks and cuts. Avoid any with mold or soft spots.
Smaller squash will have fewer seeds and be more tender than larger squash.
Store squash in a plastic bag in the refrigerator. It will keep for 10 days or so, depending upon freshness at time of purchase.
Cooking & Serving Tips:
Use 1/2 teaspoon of Italian seasoning in place of oregano and basil.
Add in any vegetables you have on hand, such as tomatoes and mushrooms.
Stir in a few tablespoons of salsa for a little spice.
Sprinkle with a little Parmesan cheese before serving.
Toss in some chopped fresh herbs at the end of cooking, such as parsley or basil.