By Becky Volk
Social Media Specialist, Tarrant Area Food Bank
The season of giving is upon us. Like many nonprofits in our area, Tarrant Area Food Bank (TAFB) looks to individuals, school groups, church groups and businesses in our community to offer assistance.
Tarrant Area Food Bank empowers communities to eliminate hunger by providing food, education and resources through innovation and collaboration. We have many opportunities available for you to join us in the fight to end hunger. If you are looking to make a difference this holiday season and beyond, check out our list of the top four resources needed at TAFB.

Number 1: Leadership
Organize a food drive. Tens of thousands of families and individuals struggle with food insecurity and hunger in North Texas. This means that community food drives are needed year round.
Shelf-stable food items are always in demand and are the perfect items to collect at food drives. Listed below are examples of these types of items. A full list can be viewed on our Community Food Drives page.
Dried beans
Cereal
Rice
Pasta
Juices
Non-food items in high demand that we will also accept are listed below.
Toothbrushes and toothpaste
Soap and deodorant
Shampoo and conditioner
Dish soap and laundry detergent
Surface cleaners
Diapers, baby wipes and baby bottles
Number 2: Hearts and Minds
Advocate on behalf of people facing hunger in North Texas. Follow the TAFB blog to stay up to date on state legislation that affects programs like the Supplemental Nutrition Assistance Program (SNAP) as well as federal and state grants that assist other TAFB feeding programs.
Number 3: Compassion
Donate to TAFB. With monetary donations we can use our purchasing power to buy fresh fruits and vegetables as well as protein. For every $1 we receive, we can provide enough food for five meals to children, families and seniors in need.
Holiday Matching Gift Challenge. From now through Dec. 31, donations you make to TAFB will be doubled—up to $100,000. That means a gift of $75 will multiply to provide 750 nutritious meals for people in need. This opportunity is made possible through the generosity of the Beaumont Foundation of America.
We have several special giving opportunities available for you to participate in. Through our vehicle donation program, you can donate your old car, truck or motorcycle and feed those in need. You can also give while you shop. Through AmazonSmile, a portion of each eligible purchase is donated to TAFB. Learn more.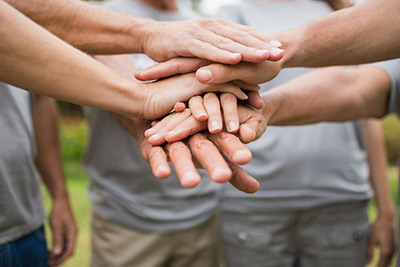 Number 4: Helping Hands
Be a part of Team TAFB as a volunteer. We have a wide variety of volunteer opportunities available year round. From sowing seeds in the TAFB Learning Garden to distributing food directly to those in need to sorting and weighing food donations in our Quality Control room, we have an opportunity for everyone.
At Tarrant Area Food Bank we believe that access to healthy food is a basic human right and not a privilege. All people deserve regular, nutritious meals. Without the support of caring individuals and groups in our community, we could not help children, families and seniors in 13 North Texas counties gain access to nutritious meals. Your support makes a tremendous difference.
Explore our website for more details on each way to give back or give us a call at 817-857-7100.