We'd love to have you join us for an upcoming event! From fundraisers to gardening workshops, we have events for everyone to enjoy.
Every time you come to a TAFB event, you're supporting our vision of communities where no one has to go hungry. Check out our event list below and invite your friends and family to come with you.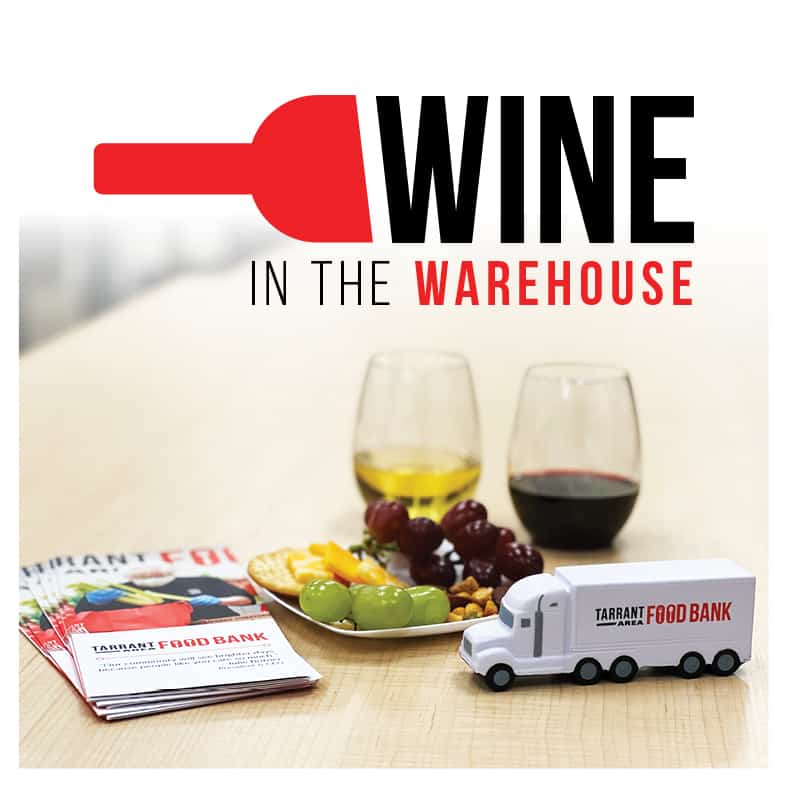 Quarterly Event
Enjoy a glass of wine and a behind-the-scenes tour of Tarrant Area Food Bank's distribution center.
Peaches in the Warehouse July 7th, 5:30 pm - 7pm
Join us for the 2nd Annual Peaches in the Warehouse event benefitting Tarrant Area Food Bank West (TAFB West).