2023 Mahj for Meals Committee
Mah Jongg Play Day Chair, Frasher Pergande
Mahj After Dark Chair, Adair Shannon
Mah Jongg Play Day Chair-Elect, Mackenzie Zwick
Mahj After Dark Chair-Elect, Meredith Ray
Lorene Agather
Jennifer Anderson
Elizabeth Brhlik
Lori Brumley
Donna Dozier
Christina Ewin
Avery Garland
Rachel Hausser
Pepper MacLean
Trina Mertz
Molli Millett
Madison Muckleroy
Denise Mullins
Katie Myers
Katie Nichols
Samantha Pace
Pam Pigman
Becca Quisenberry
Maura Rattikin
Michelle Sankary
Kathleen Young
Mackenzie Zwick
Honorary Chairs
Mary Ralph Lowe | Elizabeth Ray | Roz Rosenthal
Advisors
Ann Clinkscales | Kelly Ann Ewin | Nancy Hallman | Janie Harper | Margaret Harper | Ann House | Robbin Kelly
Cindy Kypreos | Cameron Newberry | Dana Porter | Selma Sherman | Kathleen Stepp | Allie Turney
"Year of the Rabbit" Original Artwork by Isa Catto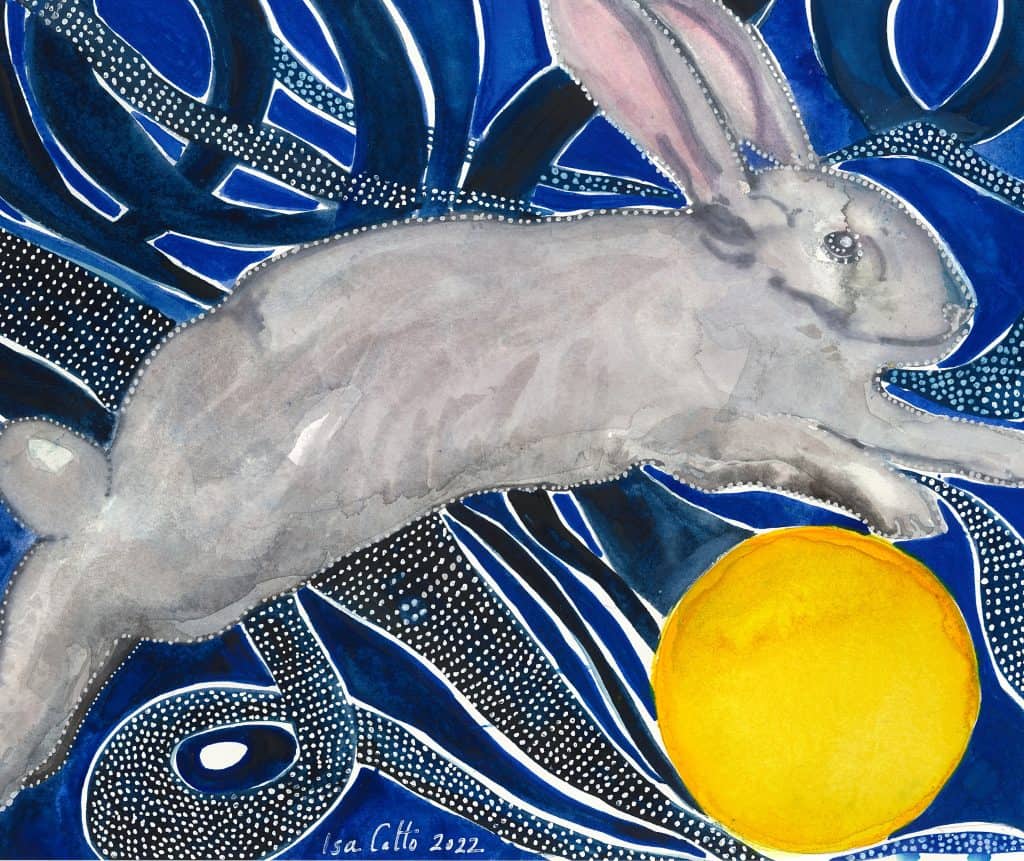 Donated by Frasher Pergande
Proudly display this beautiful custom framed watercolor painting by Isa Catto to celebrate the Year of the Rabbit and the 2023 Mahj for Meals.
Isa Catto and Frasher Pergande have been good friends for decades.  Their parents had been friends for even longer.  Knowing that 2023 was the "Year of the Rabbit," Frasher commissioned Isa to paint a rabbit for the Mahj for Meals events.
The artist, Isa Catto, has spent the last thirty years working in watercolor, acrylic, and mixed media.  Watercolor is Catto's preferred medium because of how it converts the complexity of color, providing depth and texture to each piece.  After she developed an allergy to linseed oil, Catto turned to watercolor – and never looked back.  Catto's conceptual and abstract works on paper push watercolor out of its hobbyist stereotype and into a substantive medium.
"Painting in watercolor forces you to amplify your color expertise — well beyond the basics of your introduction to color theory class in art school. The viscosity of the paint, the flexibility of the hue saturation, and the delicacy of the layers are unparalleled teachers.  I travel everywhere with my watercolors and make notes — simple color diaries to remind myself what I saw that day."
Isa lives outside of Aspen, Colorado, with her husband, the writer and producer Daniel A. Shaw in her award-winning Mojo Gardens with two children and various dogs.  She gets into the hills at every opportunity to peer at things.
Two Nights in Beautiful San Sebastian, Spain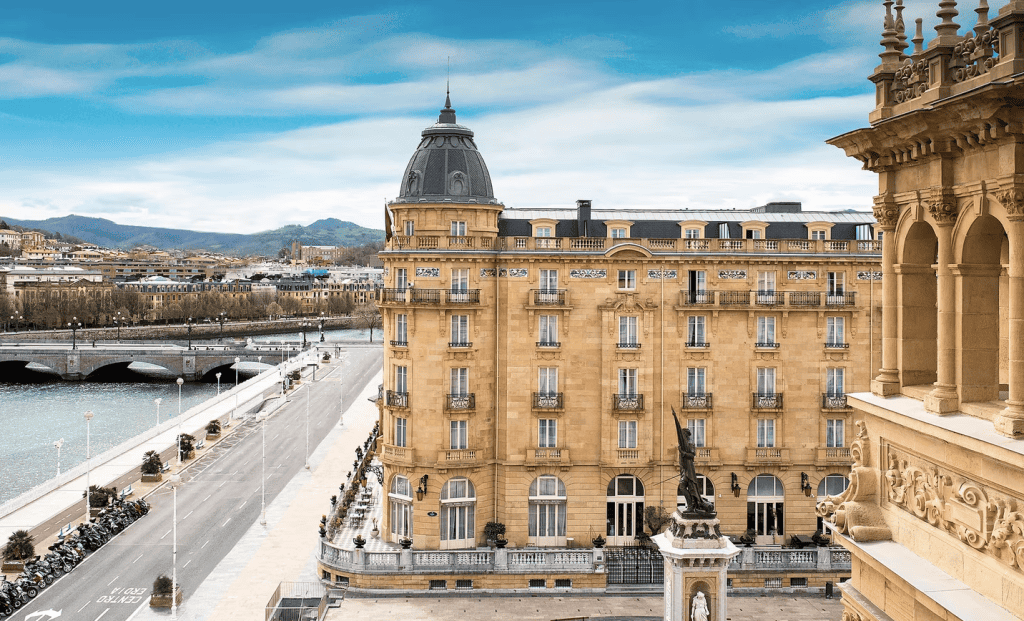 Donated by Jenny Westermann, Sanders Travel
Enjoy a romantic two-night stay at the Hotel Maria Cristina in the city of San Sebastián, Spain. This historic hotel, built in 1912, was designed by the architect Charles Mewes, who also designed the Ritz in Madrid and Paris.  San Sebastián is known for its beautiful beaches as well as its Basque cuisine. San Sebastián boasts the second most Michelin starts per capita in the world behind only Kyoto.
Blackout dates apply. Must use by May 1, 2024.
Four Nights in San Miguel de Allende at Villa Privada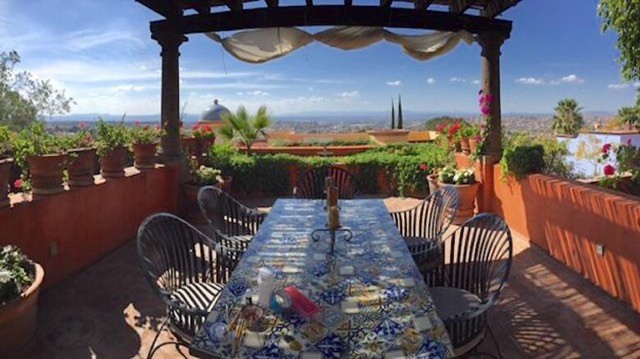 Donated by Deb and Brian Sneed
 Four nights at a beautiful four-bedroom, four-bathroom San Miguel Hacienda located securely in a private enclave behind a guarded gate. Villa Privada offers luxury, views, and a full staff for you and 7 guests. Your stay includes daily breakfast and housekeeping. The home has gorgeous views of San Miguel from the upper patio, as well as a pool and covered loggia with fireplace.
 Dates to be mutually determined by the winner and the owners, Deb and Brian Sneed.
Casa Karaoke, Bar, and B&B Bites with your Besties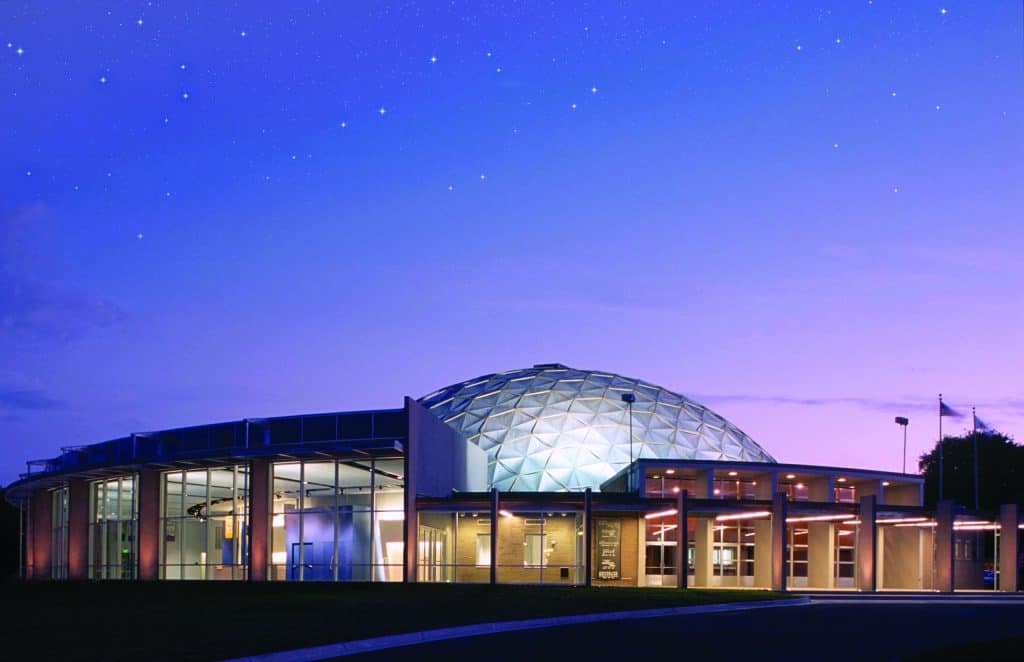 Donated by Casa Mañana, Denise Mullins, and Pam and Reed Pigman/Texas Jet
You and 29 of your favorite people will share the microphone (if you are willing to share!) and dance floor at the exclusive Casa Mañana Reid Cabaret Theatre.
This package includes use of the exclusive Reid Cabaret Theatre in Casa Mañana for a three-hour bash! Five Casa Mañana staff members will have the sound and lighting "diva ready" and two bartenders will ensure your guests are all taken care of! Enjoy bites from B&B Butchers with a $1,000 gift card for catering.  The bar tab (up to $1,500) has been generously donated!  More Than Just Dance DJ, Gene Willman, will be ready to spin a huge catalog of the best karaoke music. Boas, party props, and all gratuities included!
Event date to be mutually determined by winner and Casa Mañana based on availability of Reid Cabaret Theatre and staff.
Hopping into the Holidays
A Little Something Cookies gift card
Beck and Call – Personal Assistant gift card
Caroline Jurgensen Photography – family photography session
Children's stuffed animal
Cowtown Clay – custom ornament gift card
Fort Weekend – Goldie sleeping bag
M Calligraphy – calligraphy gift certificate
Neiman Marcus – private Santa experience
Younger Paper – Christmas card/invitation gift card
Bunny Love
Bette's gift card
Esther Penn gift card
F&R Distilling – bottle of whiskey
Earrings from Grissom's
Grace gift card
J. McLaughlin wicker crossbody bag
John L. Ashe gift card
MFK Fragrance perfume bottle
Monkee's gift card
Noble 31 gift card
Shop Birdie gift card
Squire Shop gift card
Tim Love Restaurants gift card
You Are Here gift card
Leisurely Lake Lunch
Mahj Play Day at Camp Berry on Eagle Mountain Lake
Chicken Salad Chick catered lunch for 12
Pinea Winery – six bottles of wine
Sugar Bear Baked Goods gift card
The Mahjong Line set
Clearly Handbags mah jongg bag
Smith Says Sew – mah jongg tile pouch
Kendall Geldard Mahjong Themed Cups + Napkins
Energizer Bunny
Classical Pilates class pass
Clinic Concierge sick visit
Dry Bar – blowout gift certificates
Endura Lab – Reboot package
Jen's Little Studio Product Gift Basket
JohnnyO Pickleball Racquet + Bag
Move gift card
Smart Barre – unlimited month gift card and basket
Restore + Revive – 1 infrared sauna session, 1 detox foot soak and 1 IV vitamin therapy drip
Sci-skin gift certificate
The Pilates Concept – 5 private lessons and socks
Trinity Vista Dermatology – 20 units of Botox
Zen Hot Yoga – 3 – 1 Month Memberships
Hometown Hare
Box at Fort Worth Rodeo
Dickie's Arena – 4 tickets to Parker McCollum + parking and Ariat Club gift card
Billy Bob's – Two gift certificates for 4 tickets
C+B Collections gift card
Desert Rose/Cowgirl Museum – Rodeo family museum membership and basket
The Modern – four admission tickets
Joe T. Garcia's gift card
Cooper's BBQ gift card and basket
Fort52 double box of playing cards
Railhead Dinner for 2
JD's Hamburger $25 Gift Certificate
Cottontail Kids
Babies on the Boulevard gift card
Curly's gift card
Dickie's Arena – 4 tickets to Nitro Circus + parking
Glitz cookie gift card
Goodnight Cowtown children's book
Kerchief – ABC watercolor scarf
Lila + Hayes gift card
Fort Worth Museum of Science and History – 4 admission tickets
Playspace – gift card for birthday party
Playstreet Museum admission tickets
Roy Pope Grocery gift card
Fort Worth Zoo – 4 zoo admissions
For Every Bunny
Blue Print – set of two Artel Glassware wine glasses
Ginger Walker Art piece
Glass bowl
Grissom's Earrings
Haltom's LAGOS bracelet
Jo Latham gift card
Kori Green Designs – three bracelets
Magnolia Winery – bubbles tasting with sommelier
MFK Fragrance 2 Bottles of Perfume
Mick Perrotti @ Legacy Salon Haircut + Blow Dry
Ray's Cleaners gift card
Sarah Gentry scarf
The French Knot gift certificate
Orchid and planter from West Fort Gardens
Westland Gardens $25 Gift Certificate
Worth and Gray gift card
Super Sports
Courtside Kitchen – Party for 12
Dallas Cowboys – Four tickets + parking for November 12, 2023
Dallas Stars – Two tickets + parking
TCU Baseball tickets
Texas Rangers – Four tickets + parking
Defender Outdoors – 3-month family plus membership
Time to Get Tipsy
Art of Grazing cheese tray
Magdalena's Paella Dinner for 10
Meat Board $100 Gift Card
Pink Petunia Baking Company – 8-inch cake certificate
P.S. The Letter – Eight stemless wine glasses
Wine Knerds – wine tasting for six