Welcome to HungerMitao Tarrant!
About Us

HungerMitao translates to "wipe out hunger" and it is our mission to do just that by partnering with local food banks across the country. This volunteer-driven grassroots movement is focused on raising awareness about hunger in the USA, improving community engagement, as well as channeling resources and contributions of the Indian American community towards fighting hunger.

As a member of Feeding America, Tarrant Area Food Bank provides over 1 million meals per week to our community through its 350+ partner agencies across 13 counties. By supporting them, we are feeding the 1 in 6 people in our community who struggle with putting food on the table for their families.

Raj and Anna Asava founded HungerMitao in 2017 with a twofold vision: 1) Engage in the fight against hunger with our resources to ensure no one goes hungry. 2) Unify the community as a cohesive force so that the Indian American community is recognized as a leader in fighting hunger.

Since its launch, the movement has enabled more than 35 million meals through Feeding America and food banks in North Texas, Tarrant Area, Houston, New York City, Atlanta, and Seattle.
The HungerMitao Tarrant Founders' Circle gives you, your family, or your business the opportunity to participate in launching this movement in your community and create a lasting impact in the lives of those around us who are struggling.
All pledges contributing to the first 1 million meals to the mission of Tarrant Area Food Bank form the Founders' Circle and will receive perpetual name recognition on our webpage as well as an invitation to all HungerMitao Tarrant volunteer opportunities and events.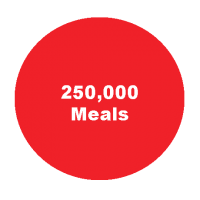 Transformers Circle
$50,000 over three years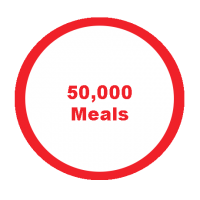 Gold Circle
$10,000 over three years
Prakash and Kamal Mavuduru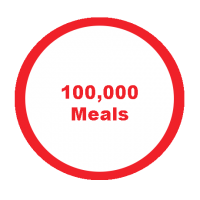 Paltinum Circle
$20,000 over three years
Raj and Anna Asava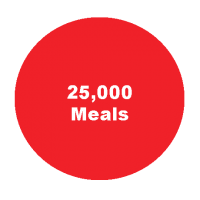 Silver Circle
$5,000 over three years
Maitry and Urmesh Shah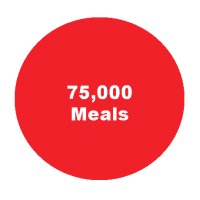 Diamond Circle
$15,000 over three years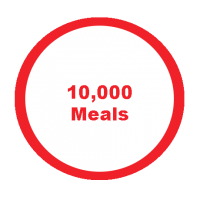 Bronze Circle
$2,000 over three years
Dr. Rita Raju
Dipal and Manmeet Chhabra
HungerMitao supports the efforts of the food bank through gifts, volunteer hours, and advocacy in the community. Get plugged in as you are able and start making a difference!
Donate
Funds are essential to TAFB's mission to end hunger. Every ONE dollar donated provides FIVE meals to our community in need. Please consider making your contribution a sustaining gift by joining the Founders' Circle with a pledge or signing up for the monthly giving program.
HungerMitao Tarrrant Donation Page
Volunteer
There are many volunteer opportunities at TAFB to explore. Harvest in the Learning Garden, cook in the Fort Worx Kitchen, or distribute food at our Mobile Pantries.
HungerMitao Tarrant has a monthly shift reserved in Quality Control where we sort, check, and repack food in TAFB's Distribution Center. Please join us the first Saturday of each month, 1PM to 4PM!
Volunteer With Us in Quality Control
Advocate
We believe that access to food is a right, not a privilege. We can use our voice to end hunger in our community. Visit Tarrant Area Food Bank's Advocacy page to learn about local issues connected to our mission.
Make Your Voice Heard
Ritu Raju
Ritu Raju, Ph.D., serves as Vice President for Academic Affairs (VPAA) at Tarrant County College Northeast campus. She has more than 20 years of experience in higher education, both in teaching and in administration. In addition, she has served on the boards of nonprofit agencies and has broad experience in grant writing and fundraising. Raju received her doctorate in Technical Communication and Rhetoric from Texas Tech University, a Masters' in English from Sam Houston State University, and a Bachelor's degree from University of Houston Downtown.
Prakash Mavuduru
Prakash Mavuduru is a computer scientist and engineer by training and occupation. He recently moved to the Arlington area, however, has lived in Texas since 2016 and the US for the last three decades. He is an avid cricket and bollywood fan. Prakash believes in giving back both to the 'Karmbhoomi' (adopted mother land – USA) and the 'Janmbhoomi' ( birth motherland -India).
Kamal Mavuduru
Kamal Mavuduru is Prakash's better half. Kamal is a singer and loves collaborating with singers in the DFW area. She wants to make a difference in the lives of the most vulnerable in our community, especially those battling cancer without a support system.
We would love to have a conversation to connect you with HungerMitao Tarrant. For more information, please contact:
Lisa Schick, Donor Relationship Manager
lisa.schick@tafb.org
817-857-7110
Dr. Ritu Raju, HungerMitao Tarrant Co-Chair
rituraju108@gmail.com