Tarrant Area Food Bank was founded in 1982 by a group of Fort Worth residents concerned about hunger in their community. Three months after opening in October 1982, the organization had distributed donated food to 50 charities in Fort Worth, thanks to commercial donors and a holiday food drive by the Fort Worth community.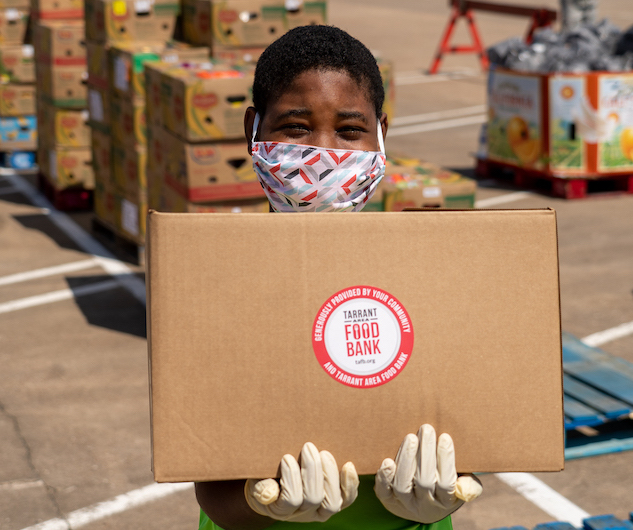 Who We Serve
People seeking food assistance include low-wage workers and their families, senior citizens living on fixed incomes, victims of family violence and of disasters, the chronically ill, the severely disabled, the homeless, the under-employed and the temporarily and long-term unemployed. More than one third of those served by Tarrant Area Food Bank and its network are children.
Where We Serve
TAFB serves 13 counties in North Texas: Tarrant, Bosque, Cooke, Denton, Erath, Hamilton, Hill, Hood, Johnson, Palo Pinto, Parker, Somervell and Wise.
View a Map of our Service Region