Friend-to-Friend Campaign
One in four children in our community face hunger every day. Through the Friend-to-Friend Campaign, we are working to change that.
The Story Behind the Campaign
In 2012, Mary Ralph Lowe and Elizabeth Ray made a concentrated effort to tell their friends about the intolerable problem of childhood hunger in their community. They believed that if their friends and neighbors were made aware of the magnitude of the problem they would respond generously—and they were right.
The campaign involved no event and no committee meetings. Each committee member asked 10 friends to give the names of 10 of their friends. Each person dropped in at a come-and-go event to sign a group letter. Elizabeth and Mary Ralph recruited 10 friends who they thought were influential and committed to bettering the community for all.
Mary Ralph wrote the first letter:
"While Fort Worth thrives, we have a staggering amount of very hungry children! Texas has the 2nd highest number of hungry children among all fifty states. In Tarrant County, one in every four children in our community is under or malnourished or chronically hungry, going to bed or to school with growling tummies. Tarrant Area Food Bank provides nearly 12 million meals a year to children at risk of going hungry; however, they are still 18 million meals short of meeting the needs of our children. Surely, WE can do better! We need your help and I beg you to help us WIN THIS BATTLE against malnutrition and hunger, which brings sickness, suffering and grief in our community."
Their 10 friends wrote personal notes and signed the letters to the people they knew. The response rate of 36 percent was stunning and totaled $162,335. Over the past five years, the group has raised over $1 million. With that money, TAFB has been able to distribute 5 million meals for children.
You Can Help
Patricia Ryan and her daughter Emily Ryan are this year's committee chairs. This continues the two-year tradition of a multi-generational campaign. It is their sincerest hope that you will join them in this campaign and invite your friends to join, as well. There are literally hundreds of thousands of children counting on it!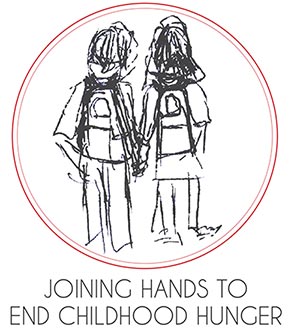 When:
October 2017-New Year
Where:
13-county area served by Tarrant Area Food Bank
Campaign Chairs
Emily Ryan
Patricia Ryan
Give Now
Every $1 equals five nutritious meals.
Through TAFB's Food for Kids programs, children receive school snacks, after-school snacks, weekend BackPacks and meals during the holidays and summer months.
Many thanks for the continuous support of our founders, campaign chairs and to all the friends of friends involved in this effort. It's a huge responsibility. Thousands of children are counting on them and it is on their behalf we offer our sincerest gratitude.
To learn more about this campaign, please contact Becky Delaune, TAFB director of community development, at becky.delaune@tafb.org.
2017 Honorary Campaign Chairs
Mary Ralph Lowe
Elizabeth Ray
Past Chairmen
Janis Brous
Mary Corley
Kelly Ann Ewin
Beth Gideon
Charlotte Tripplehorn
Chelsea Wood
2017 Steering Committee
Vicki Andrews
Marianne Auld
Janie Beggs
Cornelia Blake
Jeddy Bowen
Margo Bush
Dayna Corley
Kim Darden
Gretchen Denny
Veronica Dummit
Mary Jane Edwards
Samantha Fant
Terri Fant
Margaret Farrell
Catherine Glenn
Cami Goff
Lissa Harrison
Teresa Hubbard
Donna Jones
Dana Kelly
Pam Krick
Brooke Lively
Priscilla Martin
Trina Murray
Leah Nitcher
Jan Peterson
Kelly Phillips
Emmy Lou Prescott
Tamara Reese
Mary Lou Ryan
Myra Ryan
Sara Sterling
Janice Thomas
Allison Wagner
Courtney Westerfield
Lucy Whitaker
Margaret Zimmerman