Providing Impactful Programs for Children and Teens
Serving children and teens in our 13-county service area has always been a top priority for Tarrant Area Food Bank. Since 1993, we have partnered with various schools, community organizations, churches, housing communities, and healthcare organizations to offer programs that help meet their nutritional needs.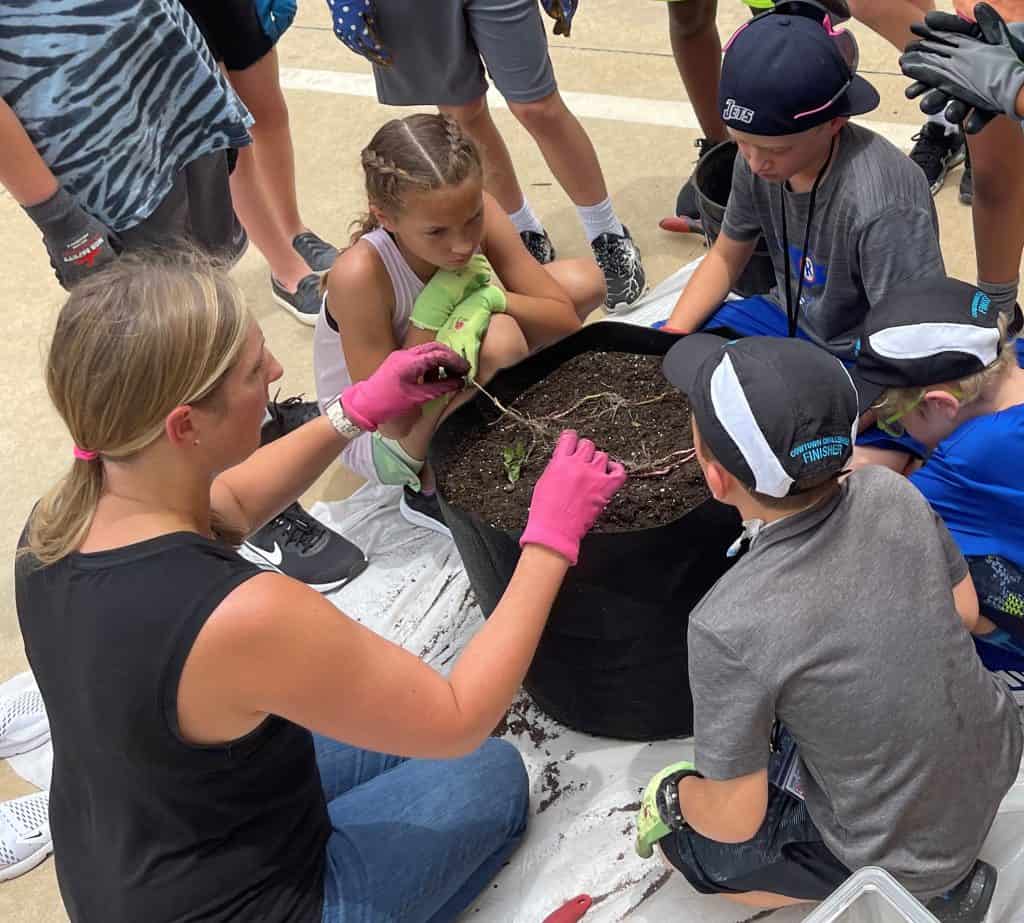 We develop youth programs to educate and raise awareness so children and teens are better equipped to make healthier choices as they grow. We offer kid-friendly nutrition and garden activities throughout the year.
Junior Ambassador Program
What is the Junior Ambassador Program?
An opportunity for high school Seniors who are enthusiastic about ending hunger and want to engage in advocacy efforts, become knowledgeable about TAFB's work, get hands-on leadership experience, and earn community service hours.
The program culminates in a student-designed project that is presented to Tarrant Area Food Bank's senior leadership team. Participants are eligible to receive priority selection for paid internships next summer at TAFB.
Junior Ambassadors will learn to:
Reduce stigma associated with food insecurity
Recognize the root causes of hunger
Provide peer-support
Illustrate strong leadership skills
Advocate for change
Learn More & Apply Here
REQUEST A WORKSHOP
Nutrition and Garden workshops engage students in hands-on learning as they prepare and taste new recipes. Workshops can be offered as a single session or a series format, for each age group. Don't have a cooking space? That's okay. Our staff will accommodate and bring all necessary supplies! Click here to enroll!