Help Ensure Families Are
Fed During This Crisis
DONATE
$10 Equals 50 meals for families in your community.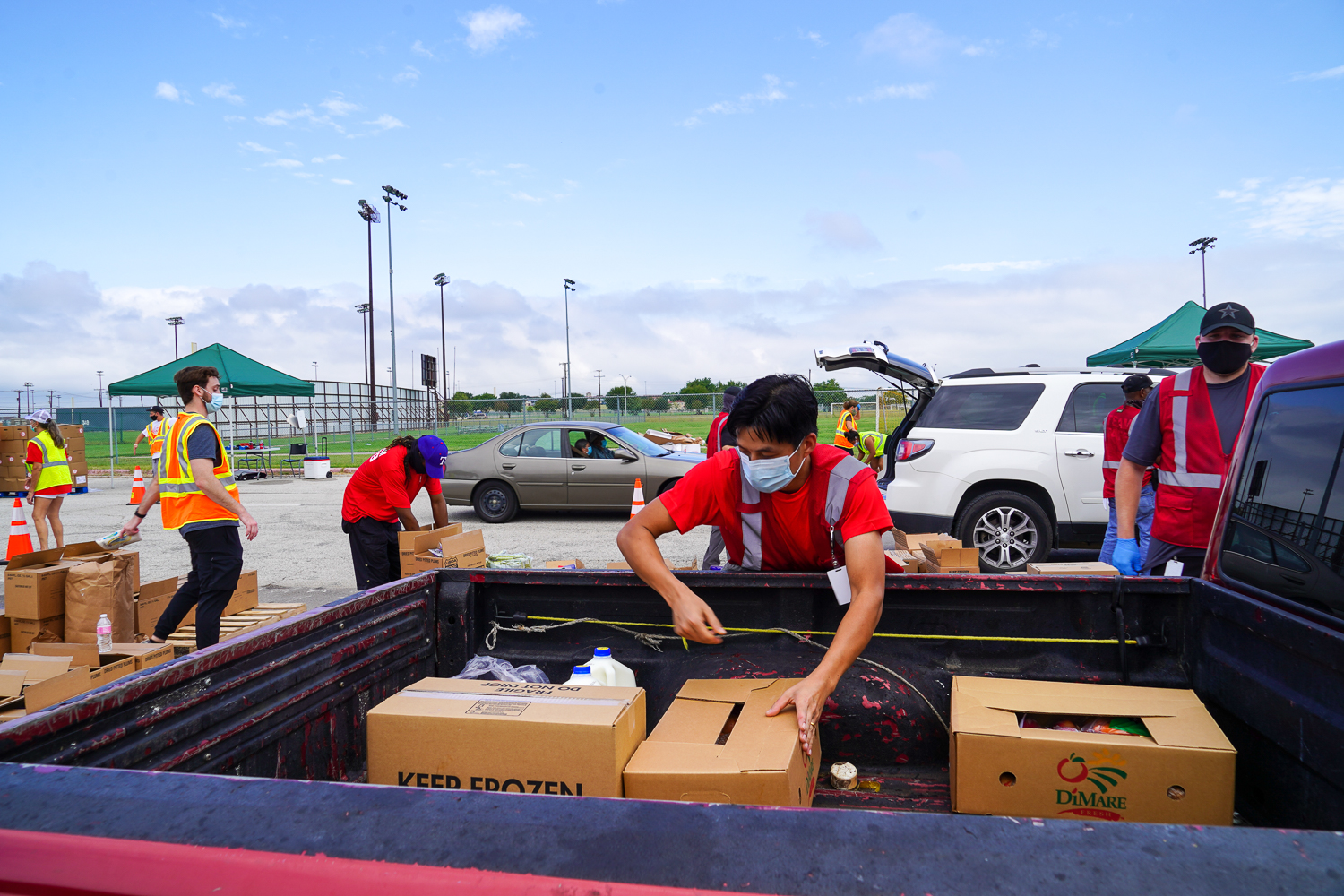 Help Ensure Families Are
Fed During This Crisis
VOLUNTEER
In just four hours, you could help feed 1,800 families or more.
Get fresh groceries for your family
LEARN MORE
Mega Mobile Markets provide 100 pounds of fresh fruit, meats, protein, and groceries
Our Mission
Empowering communities to eliminate hunger by providing food, education and resources through innovation and collaboration.
About Tarrant Area Food Bank
Tarrant Area Food Bank was founded in 1982 by a group of Fort Worth residents concerned about hunger in their community. It is now the primary source of donated food for hunger-relief charities and feeding programs in Tarrant and 12 surrounding counties, serving 1,000,000 meals each week.
Give Food, Give Joy With TAFB Holiday Cards
Your holiday to-do list just got easier: Simply provide TAFB with your holiday card mailing list along with a donation and we'll take care of the rest.
Happening Now: Mega Mobile Markets
Every Friday, Tarrant Area Food Bank distributes thousands of pounds of fresh food to stock our friends and neighbors' pantries.
Events
Join us at a virtual event.
Blog
Learn more about TAFB's mission