FOOD INDUSTRY PARTNERSHIPS
Tarrant Area Food Bank alone could never acquire and distribute the more than 20 million pounds of food and grocery products needed each year to help the struggling residents in our 13-county service region. Food industry partners are critical supporters of our work. We welcome partnerships with enterprises in all sectors of the food industry.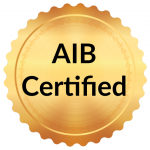 TAFB welcomes food industry donations of:
To Schedule Product Delivery
To schedule product delivery, contact the Receiving Department at 817-857-7112, by completing the form below, or by email.
FOOD SAFETY & BRAND PROTECTION
Federal law protects food donors should such donated food later cause harm to a recipient. While exceptions are made for gross negligence, the law states that these groups will not be subject to civil or criminal liability.
Invitation for Partnership
From upcoming events to tasty recipes you can make at home, we've got you covered. After you fill out this form, be sure to check your email to confirm your subscription.
Thank you for your interest in partnering with Tarrant Area Food Bank. Please fill out the partnership interest form below to let us know how you would like to partner with us. Questions? Email Jim Macphearson.